Announcing VOLKRACING CE28SL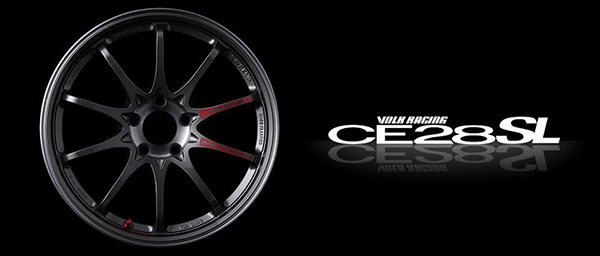 To continue to be No.1. The light weight of CE28N is now incorporated to the SL model which includes the most recent technical analysis with a new approach.
As similar to the SL model of the TE37, the mass around the center cap area has been removed, recreating the center circle. Mass has been removed where ever else possible while rigidity has been gained by added thickness where required. The answer to the weight loss is 50 grams. Now to the sprint model: CE28SL, where evolution never stops. Available in 17 & 18 inch fitments. Color available in Pressed Graphite (PG), and includes spoke stickers (2pcs), rim sticker, and air valve.
This is a center cap less model and optional center caps are not available. This Made in House, Made in Japan, Forged One Piece Monoblock wheel starts delivery from Summer, 2016. For more information, pls contact Permaisuri is our RAYS Authorized Dealer in indonesia.