GOODWOOD FESTIVAL OF SPEED 2017 EVENT HIGHLIGHT
Goodwood Festival of Speed adalah acara hill climb tahunan yang melibatkan kendaraan-kendaraan bersejarah yang diadakan di lahan dari Goodwood Estate, West Sussex, Inggris. Biasanya diadakan di akhir Juni atau awal Juli, untuk menghindari berbentrokan dengan musim Formula One. Agar para penggemar Formula One melihat secara langung kendaraan F1-nya berlomba dalam hill climb.
Goodwood Festival of Speed (FOS) ditemukan tahun 1993 oleh Lord March, untuk membawa balap ke Goodwood Estate.
Berikut kegiatan yang ada di Goodwood FOS:
-Hill climb
Hill climb merupakan acara yang paling ditunggu-tunggu oleh pengunjung Goodwood FOS, karena penonton yang bisa melihat dengan jarak beberapa meter dari track, dan juga penonton bisa dengan bebas melihat-lihat ke beberapa paddocks, dimana kendaraan dan pembalap dapat terlihat dengan sangat dekat. Juga lokasi yang unik, karena terletak di dalam sebuah kompleks rumah pribadi yang sangat luas, juga sejarah dari setiap kendaraan yang digunakan untuk melintasi area trek hill climbnya. Trek yang digunakan mempunyai perbedaan elevasi sebesar 92,7 meter untuk rata-rata gradien sebesar 4,9%. Record waktu tercepat untuk hill climb diraih oleh Nick Heidfeld dengan mengendarai mobil Formula One McLaren MP4/13 dengan waktu 41,6 detik, pada tahun 1999. Tetapi karena alasan keamanan mobil Formula One tidak lagi diperbolehkan untuk turun mendapatkan waktu tercepat, dan hanya difokuskan untuk mendemonstrasikan mobil-mobil balap tercepat itu.
Berikut merupakan foto-foto hill climb: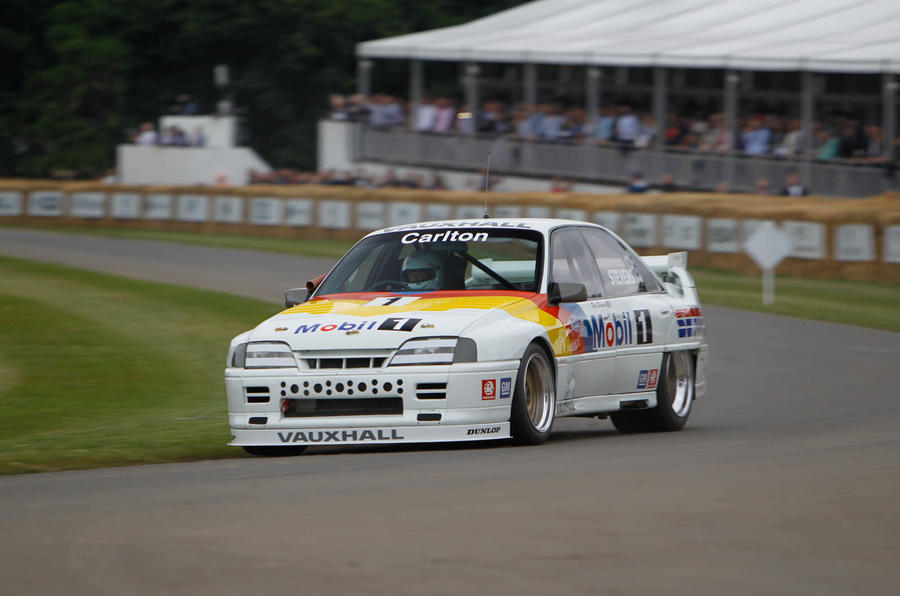 Subaru WRX STi Type RA NBR Special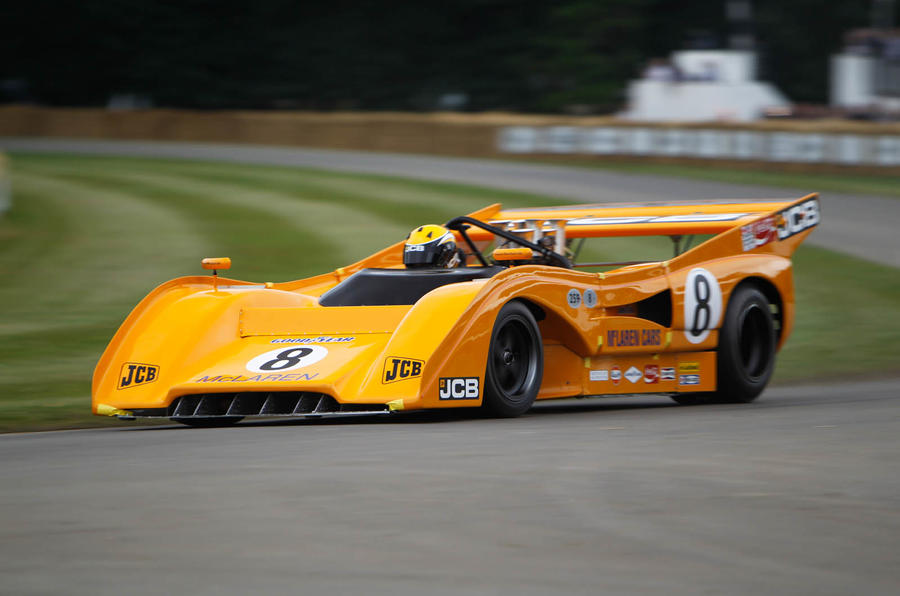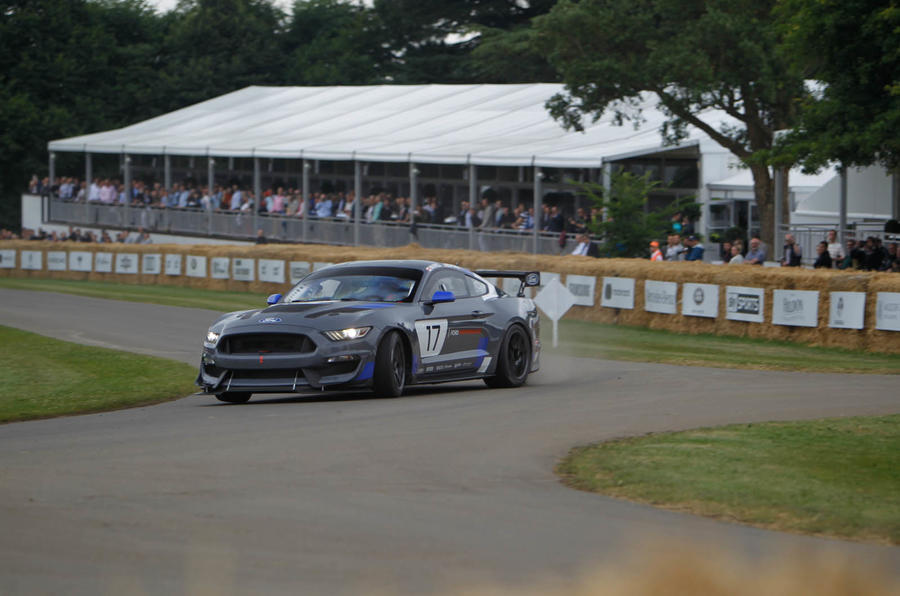 Ford Mustang GT4 in Action 1
Ford Mustang GT4 in Action 2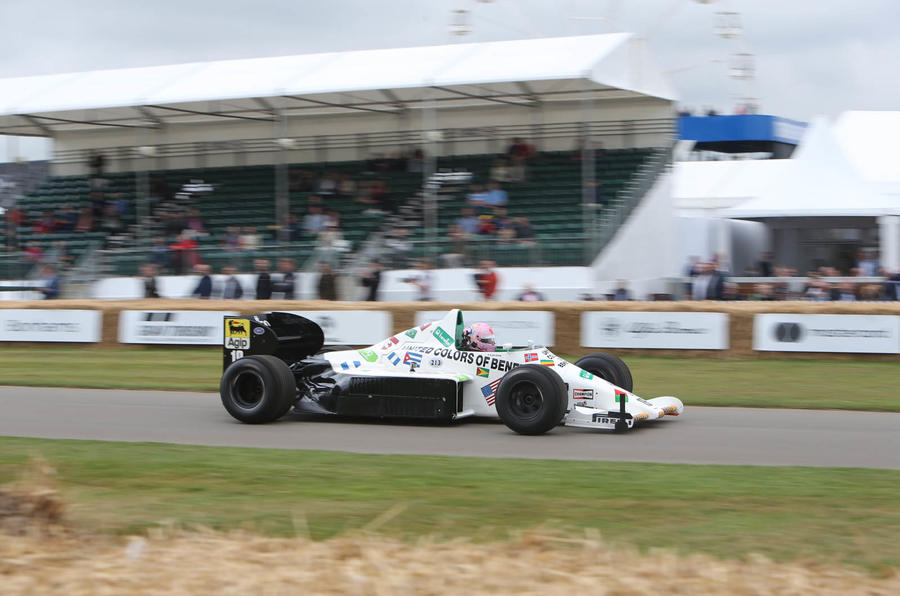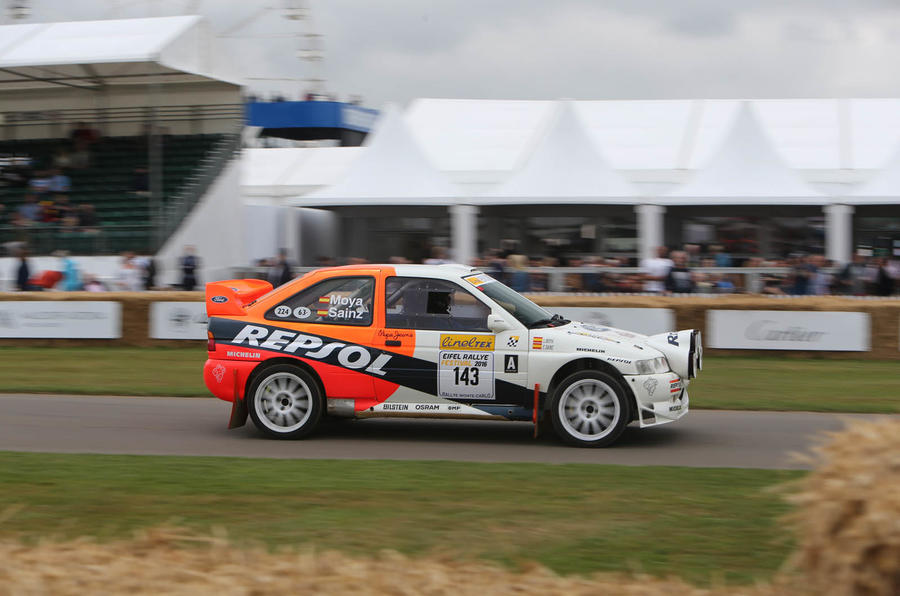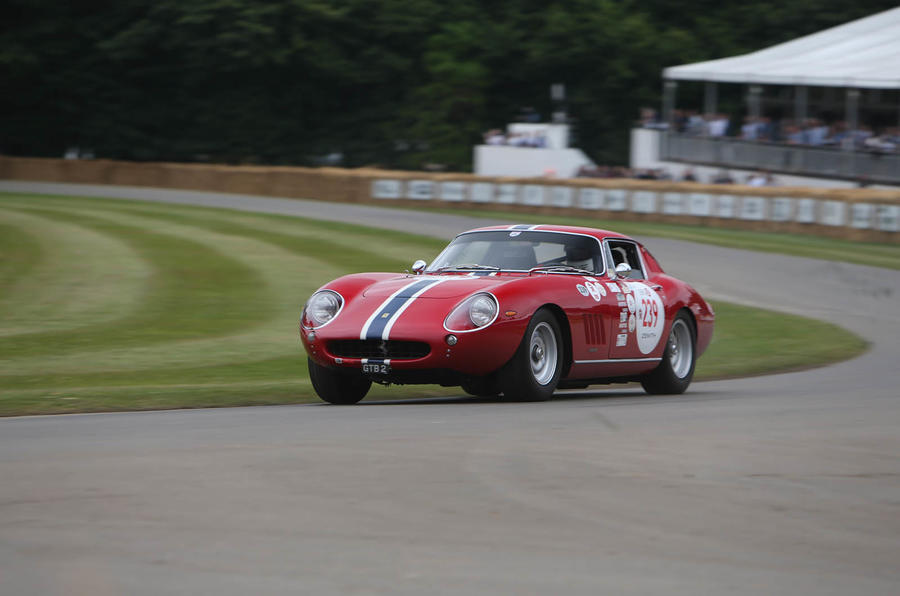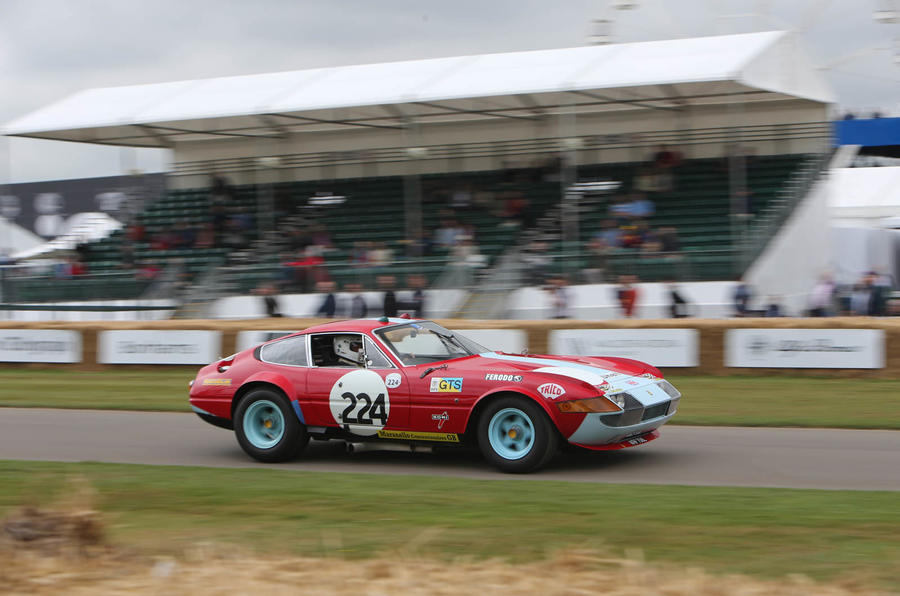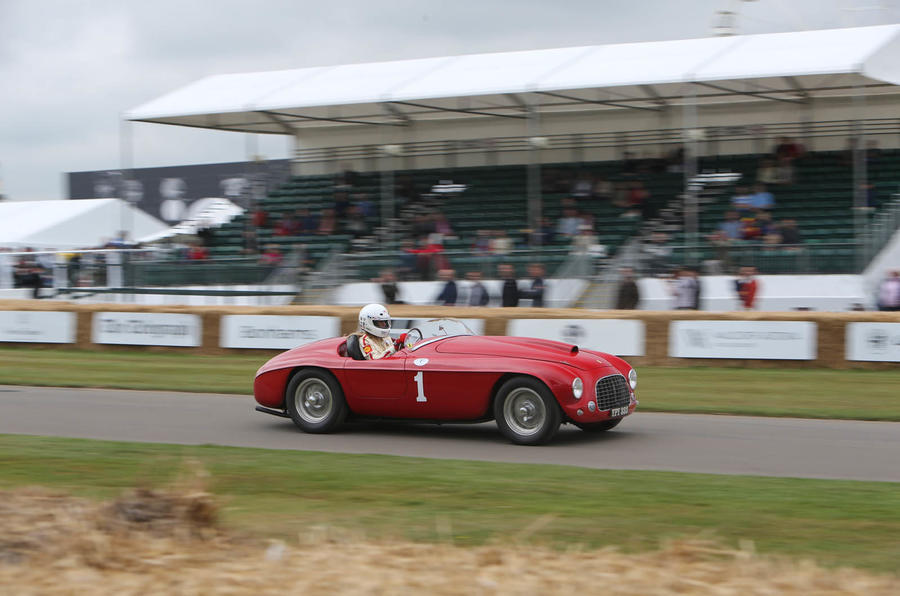 -Forest rally stage
Dari tahun 2005 sampai sekarang telah ada area demonstrasi untuk mobil rally di puncak bukit dalam Goodwood Estate. Track yang melewati hutan, sehingga mobil-mobil rally dapat turun melewati hutan tersebut. Dimulai dari seksi tarmac diluar hutan, dan kembali ke track yang sama. Karena itu setiap mobil hanya dapat turun ke track satu kali. Forest rally stage ditemukan dan didesain oleh Hannu Mikkola.
Berikut merupakan foto-foto forest rally stage:
MG Metro 6R4 Popular in Portugal Rally 1986
Citroen 2CV BIBIP 2 Dakar
Mercedes 190E Group A
Toyota Celica RA20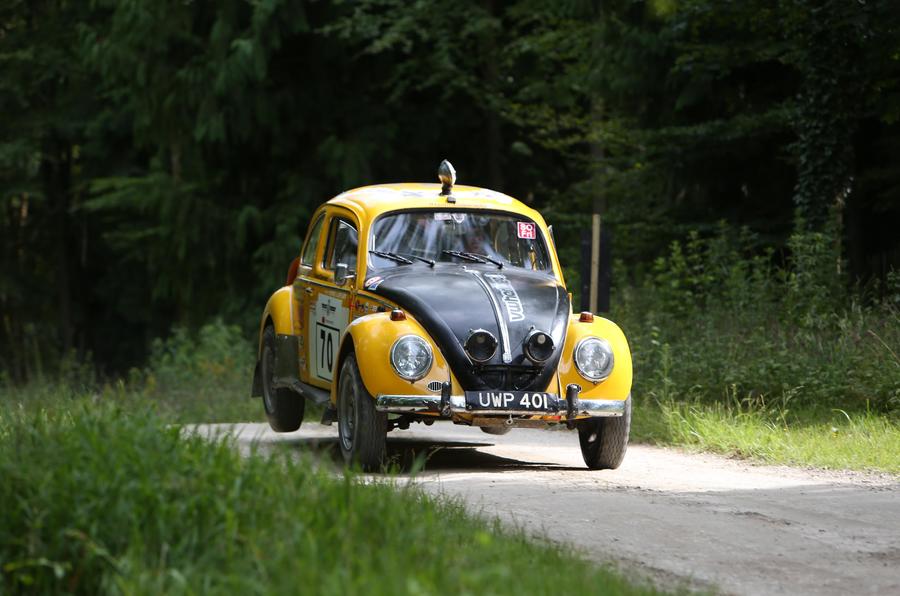 Volkswagen Bettle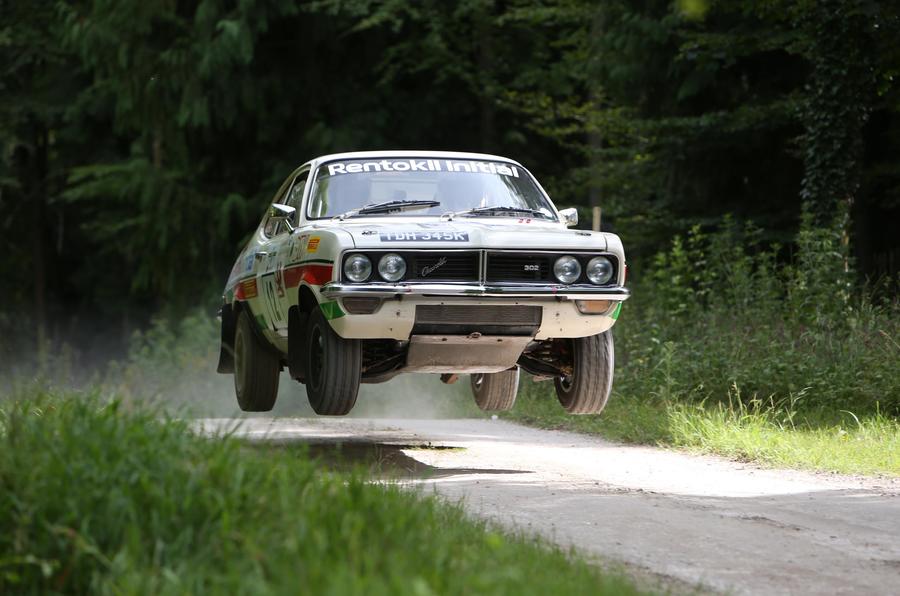 Chevrolet Firenza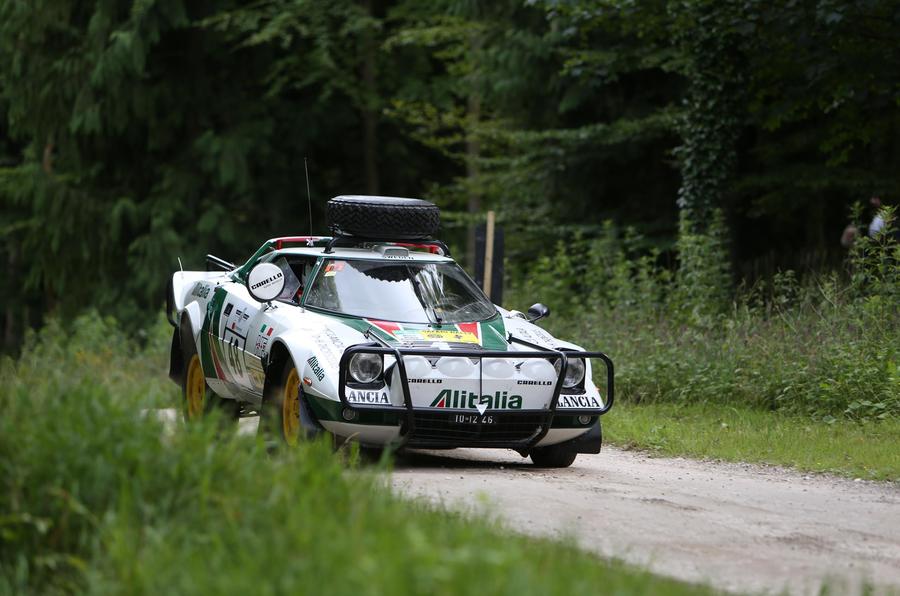 Lancia Stratos
Datsun 240Z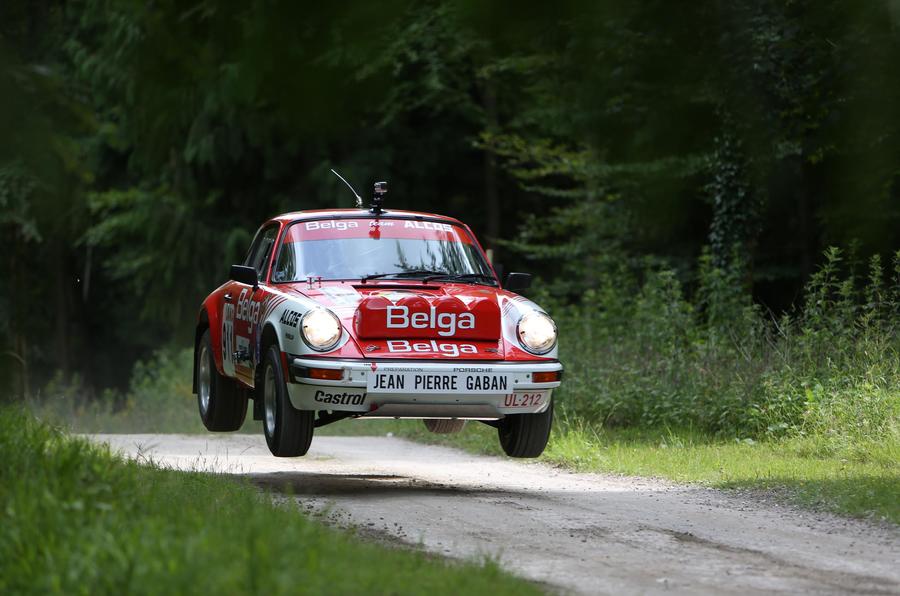 Porsche 911
Skoda Octavia WRC
Mitsubishi Starion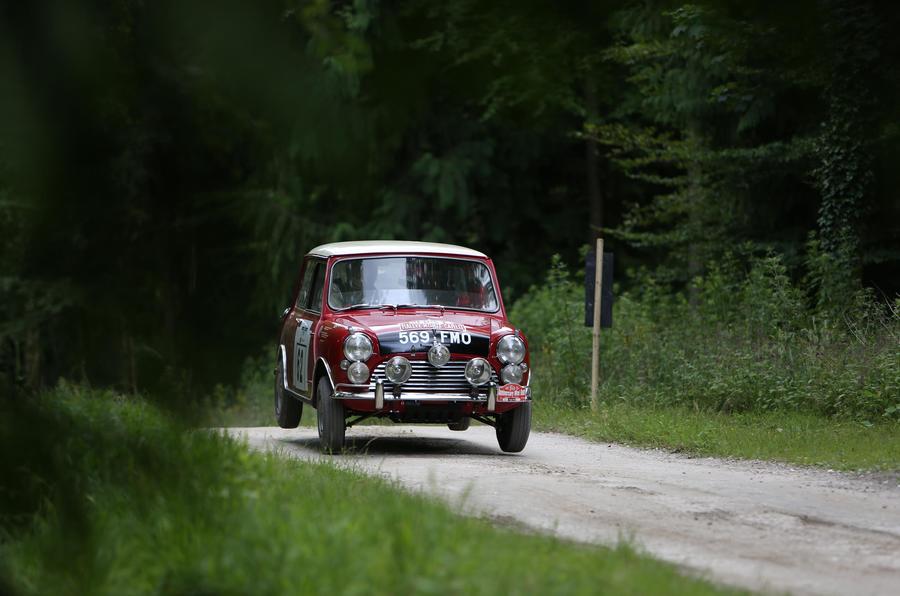 Mini Cooper S
Subaru Impreza WRC Legend Car
Datsun 260Z
Audi Quattro A1
Ford Escort Mk1
Mitsubishi Lancer WRC Jump!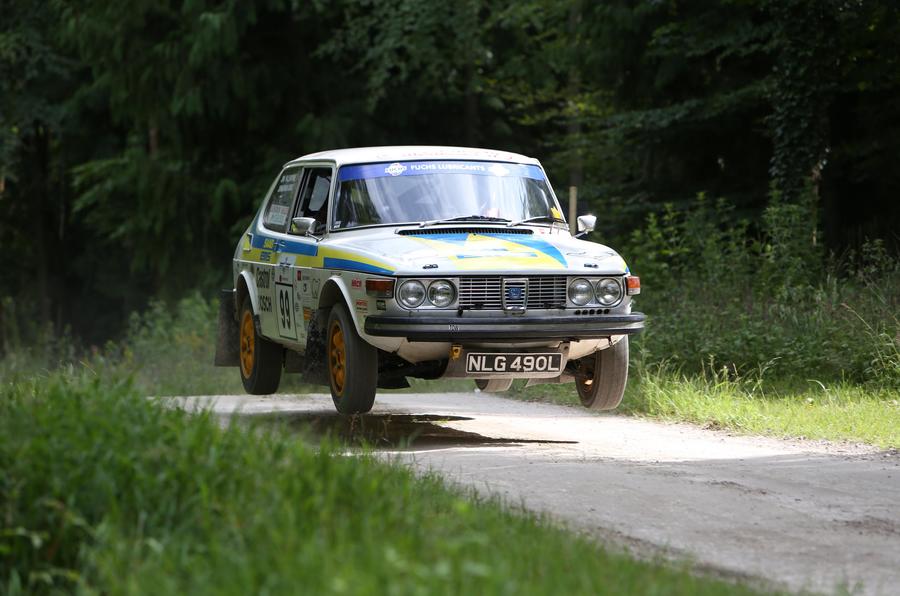 SAAB 99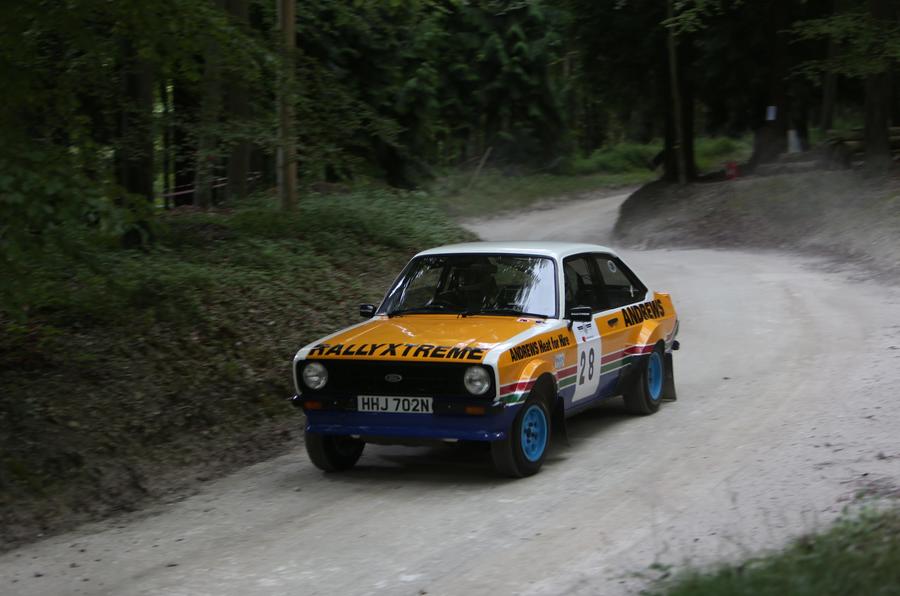 Ford Escort Mk2 for British Rally Fans
Peugeot 205 GTI
MG Metro 6R4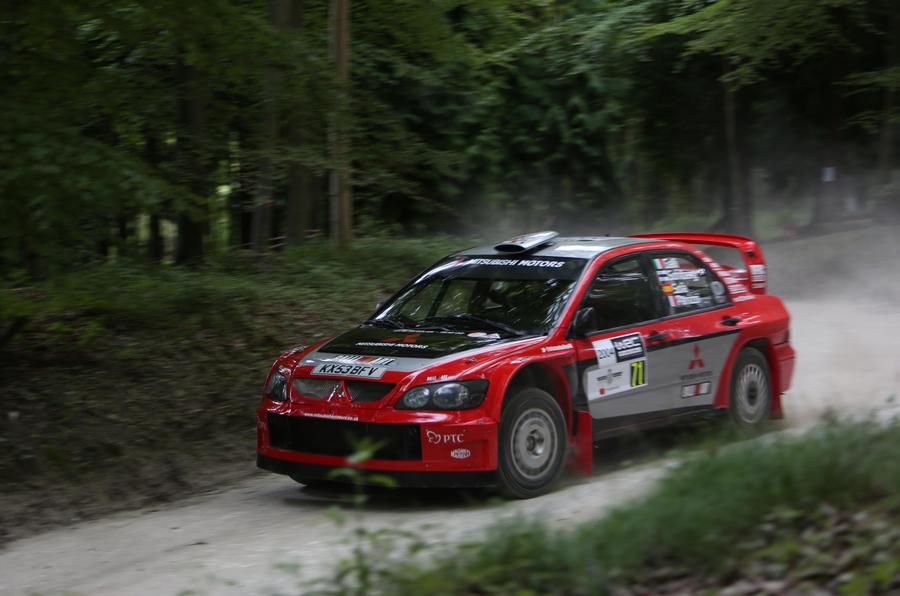 Mitsubishi Lancer WRC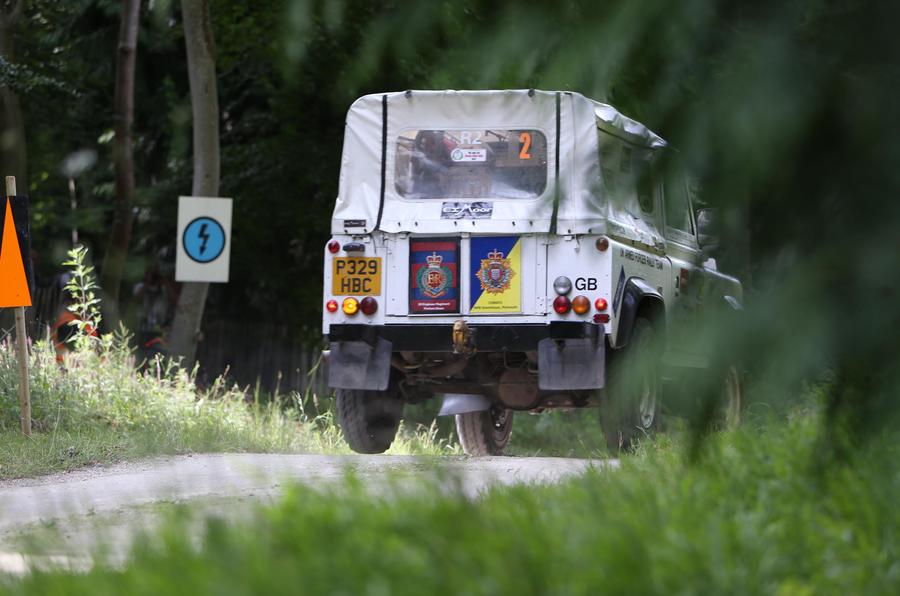 Land Rover Wolf XD Soft Top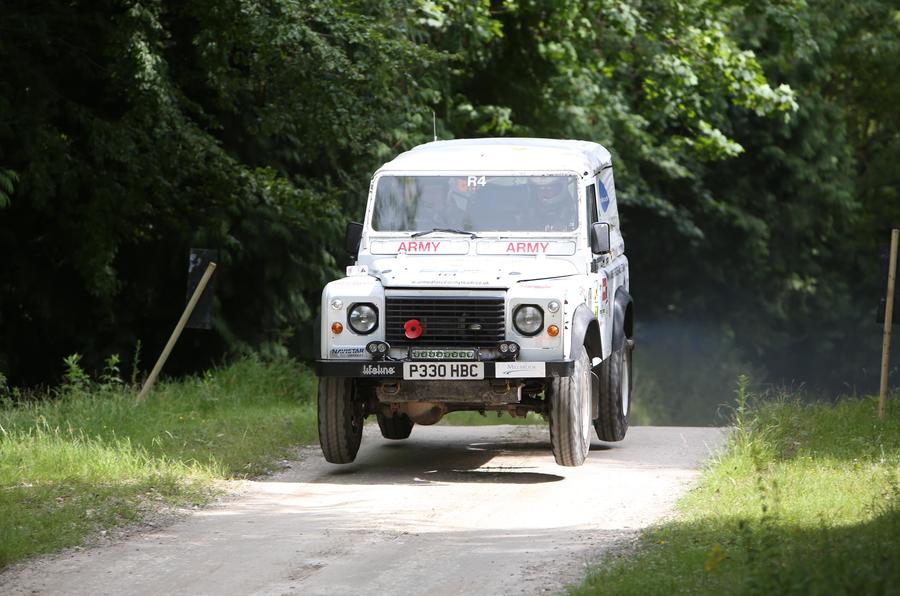 Land Rover Wolf XD with Millitary Specs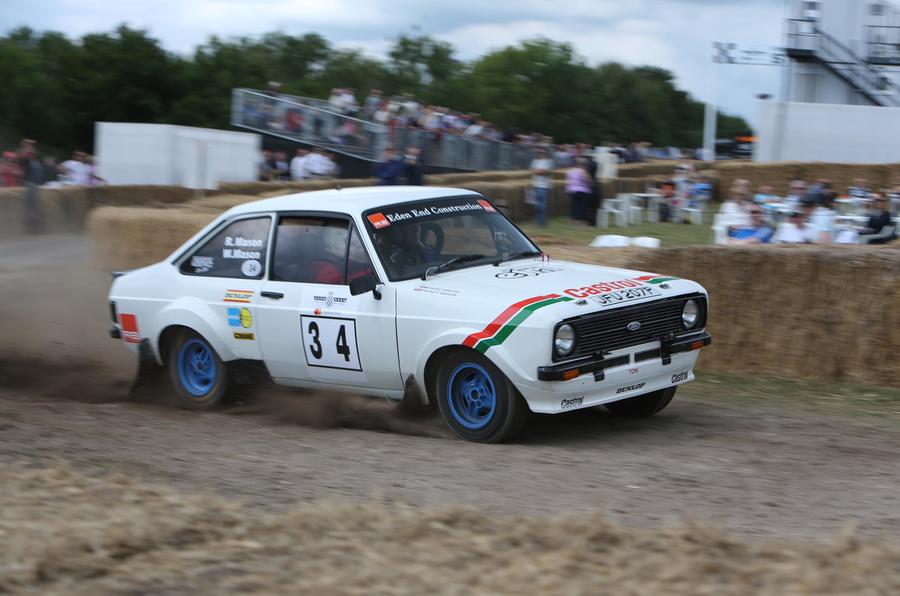 Ford Escort Mk2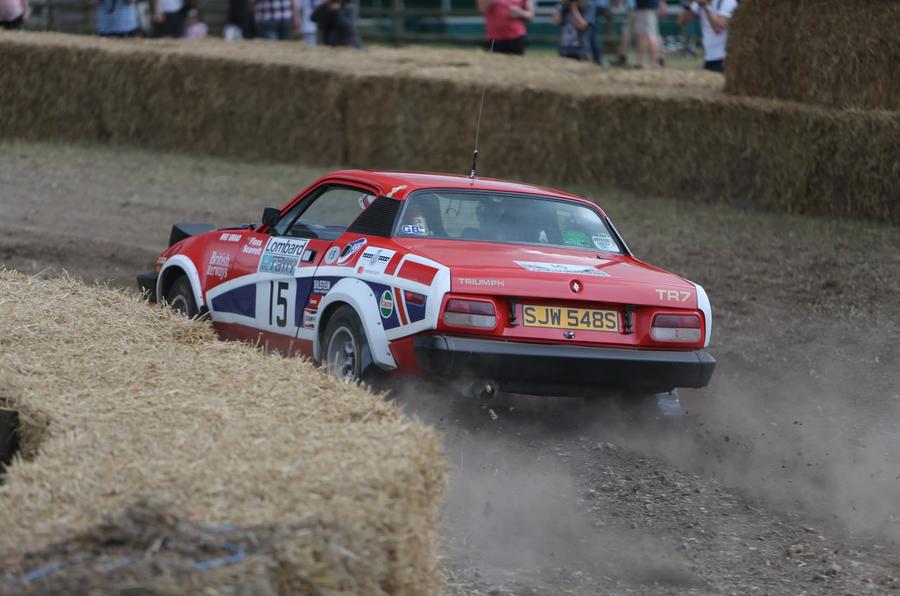 Triumph TR7 V8
Subaru Impreza WRC Jump!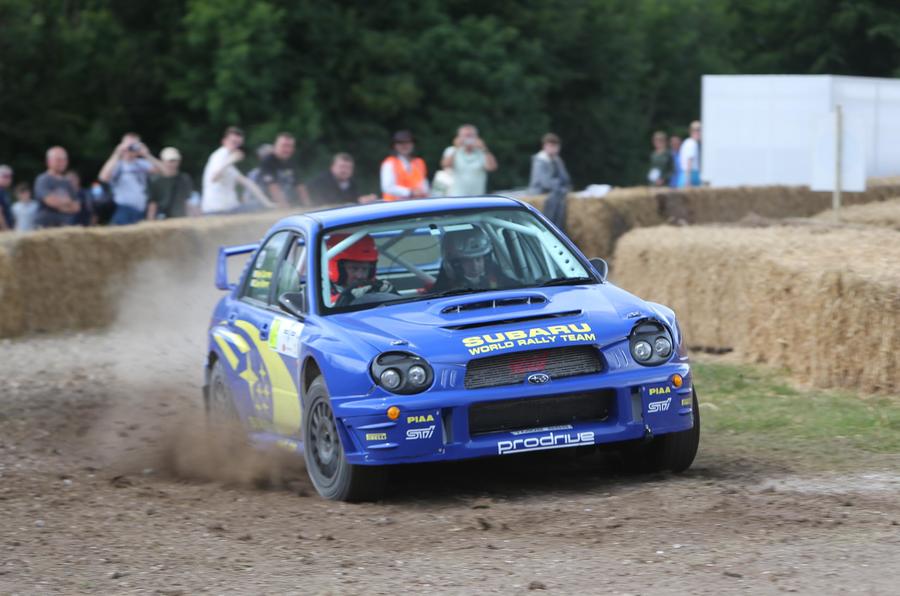 Subaru Impreza WRC in Action
-Cartier style et luxe
Sejak tahun 1995 merupakan pameran mobil yang bertempat di bagian barat rumah. Penonton yang masuk biasanya hanya yang mendapatkan undangan. Mobil yang masuk umumnya hanya mobil yang mempunyai sejarah yang baik proses pembuatannya maupun, mobil yang diproduksi terbatas ataupun mobil mewah.
Berikut merupakan foto-foto cartier style et luxe:
The Cartier Style Et Luxe Sign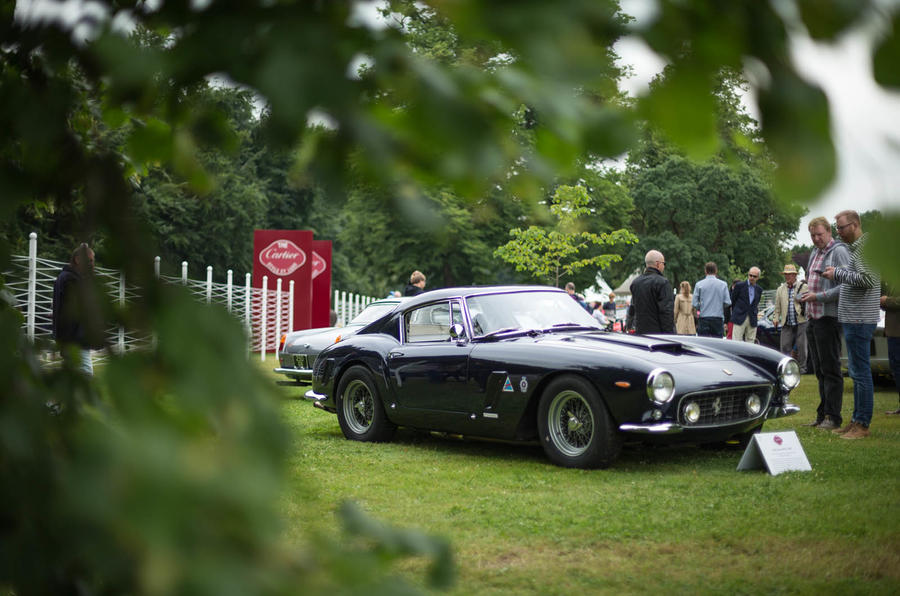 1962 Ferrari 250 GT SWB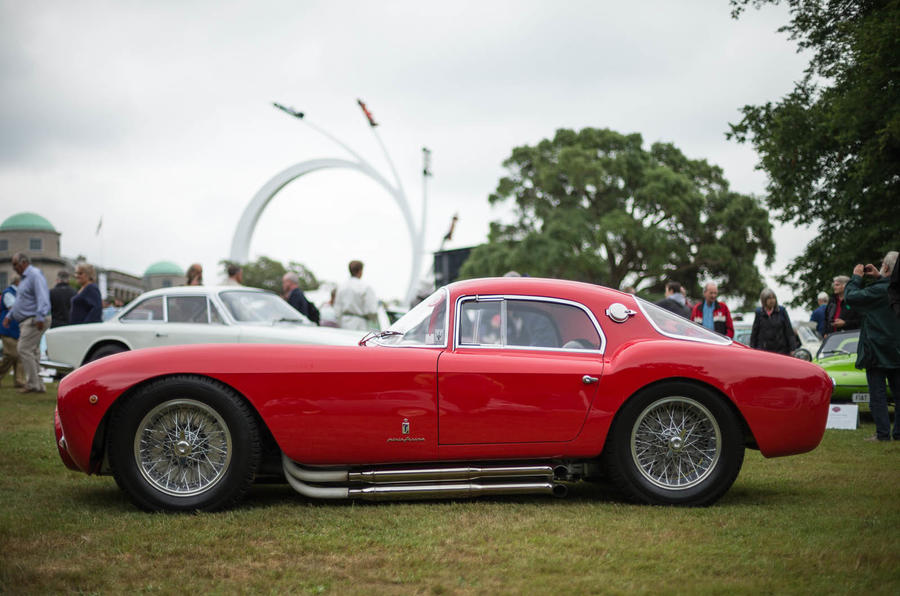 1953 Maserati A6GCS Pininfarina Berlinetta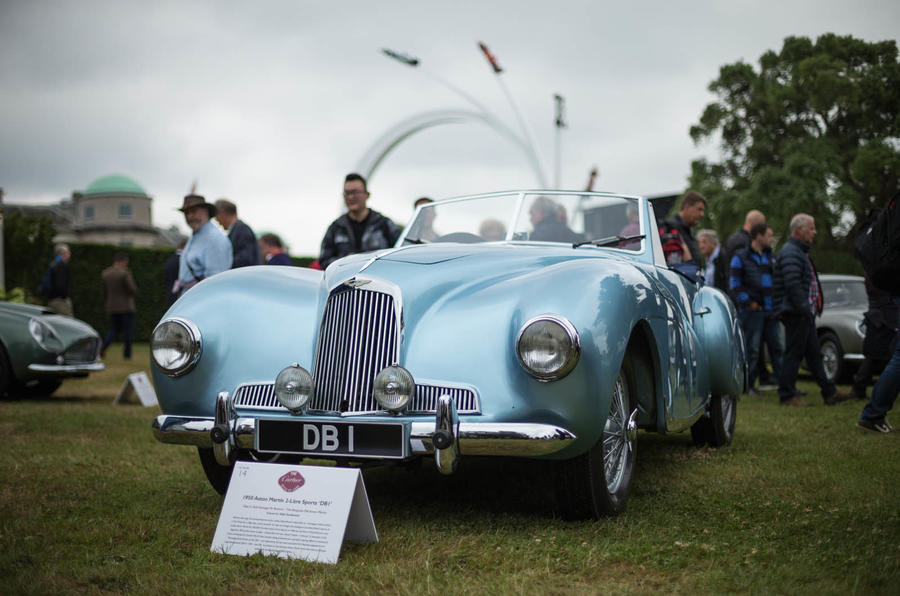 1950 Aston Martin 2-litre Sports DB1
Meter's Still Life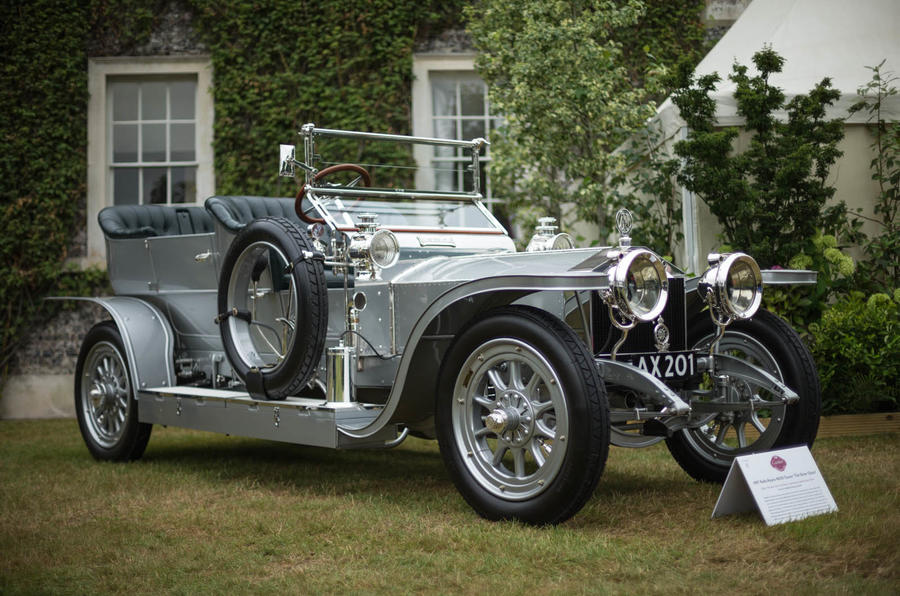 1912 Rolls-Royce Silver Ghost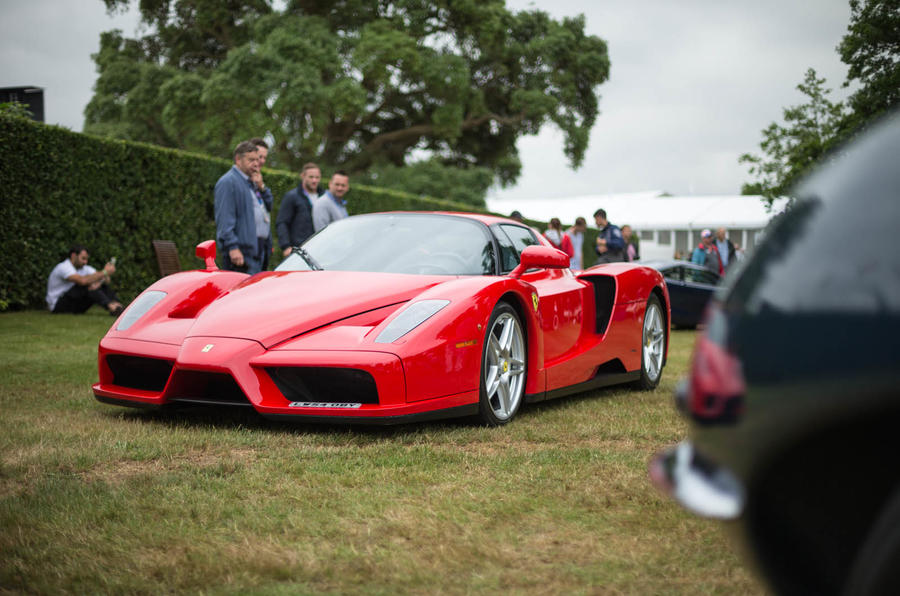 The Famous Enzo Ferrari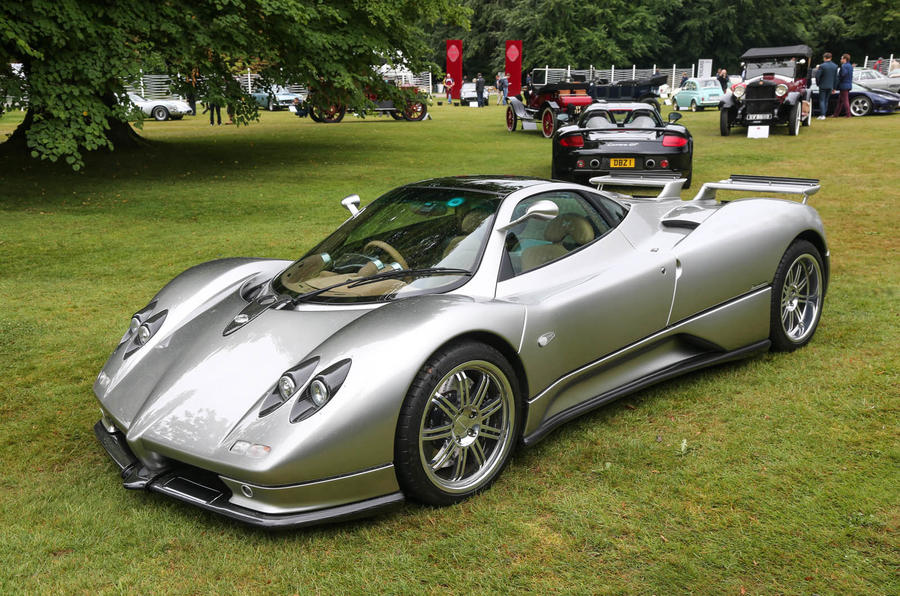 Pagani Zonda C12S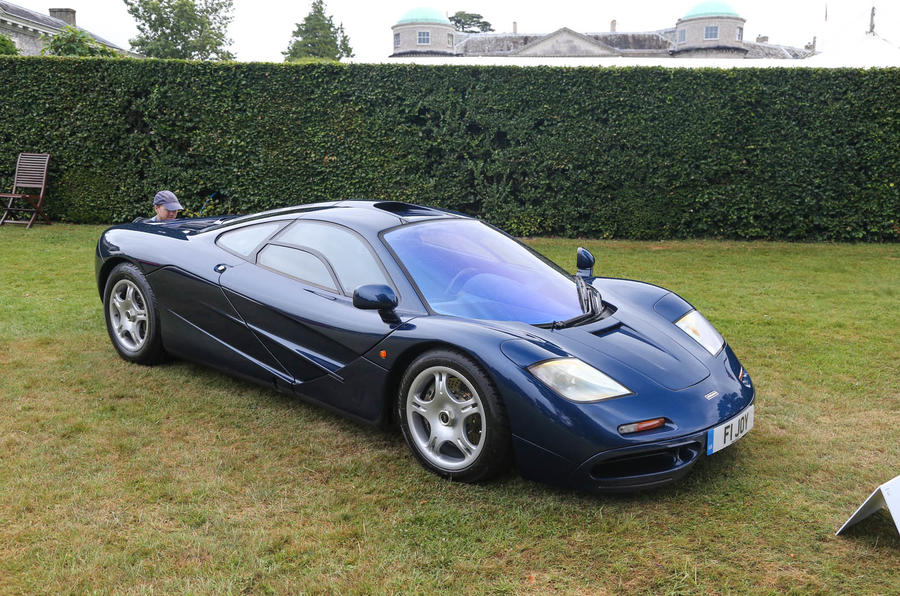 McLaren F1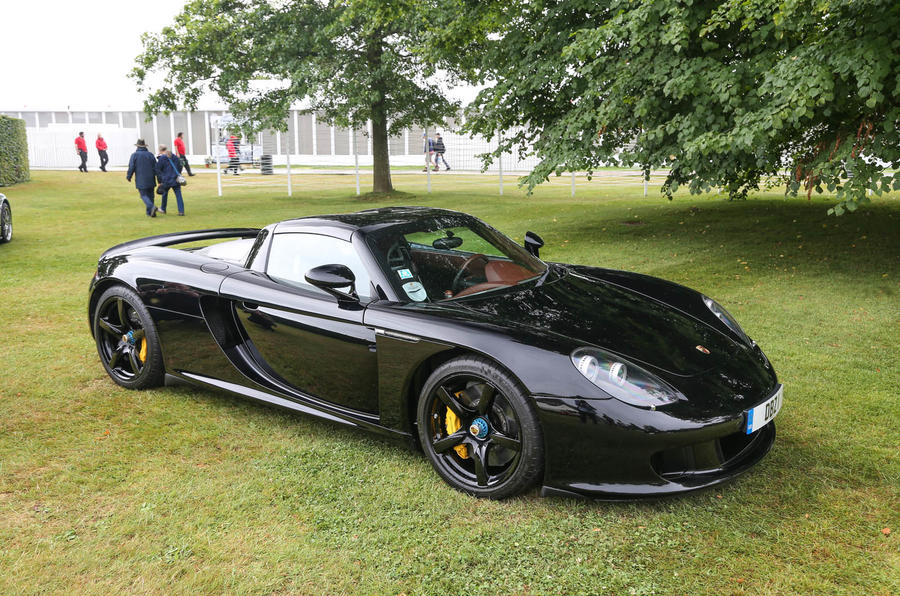 Porsche Carrera GT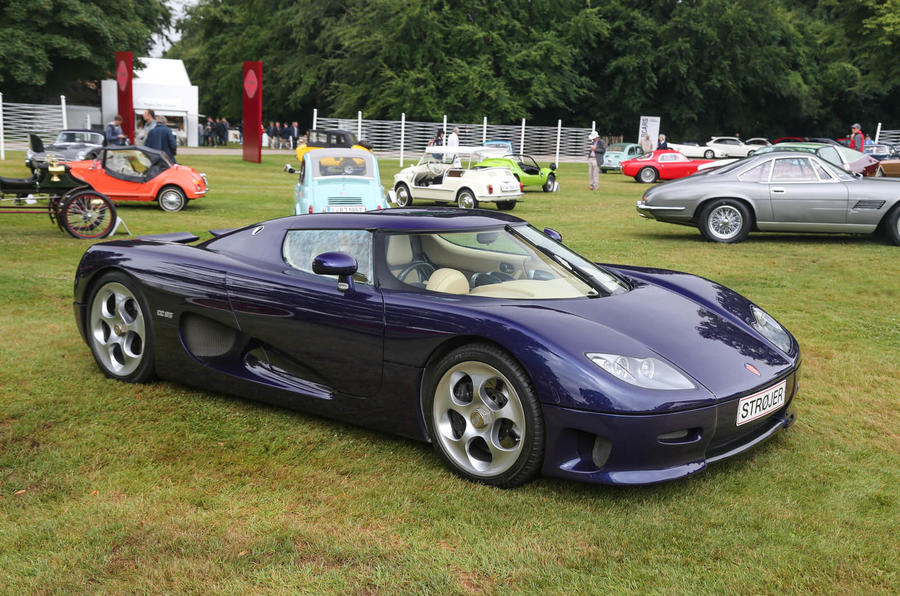 The First Car Koenigsegg CC8S
1965 Aston Martin DB5 Radford Shooting Brake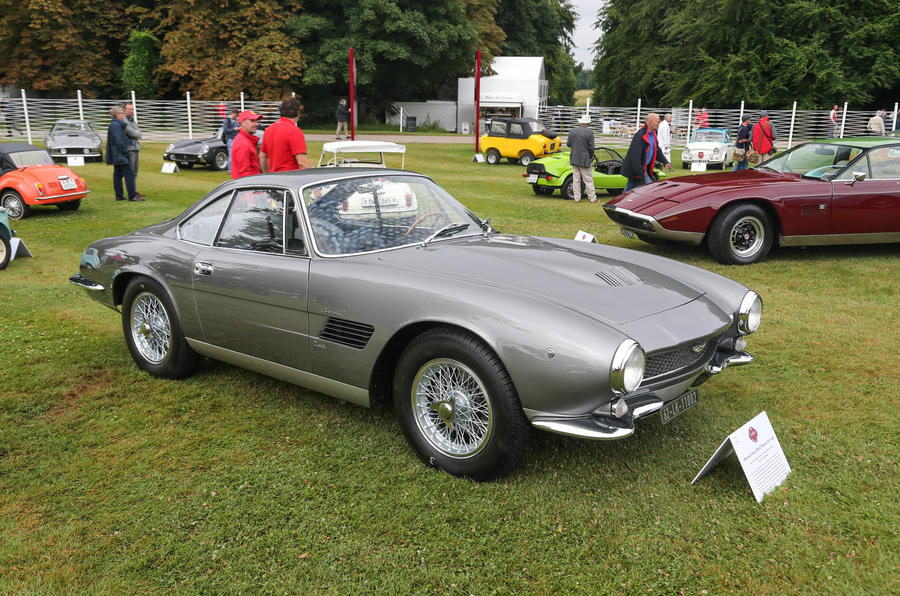 1960 Aston Martin DB4 GT Bertone 'Jet' Coupe
1960 Ghia Fiat 500 Beach Conversion
Super Clean Ghia Fiat 500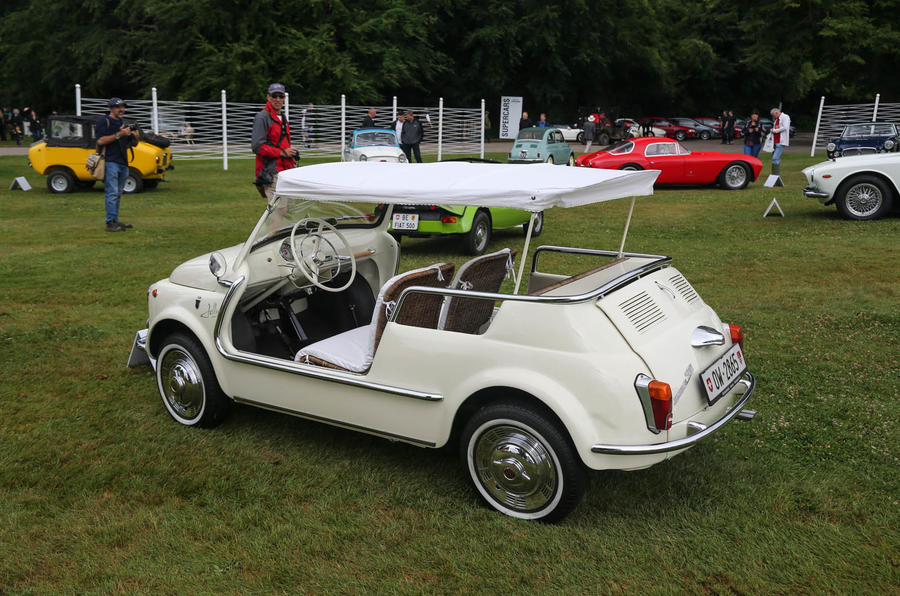 1960 Ghia Fiat 500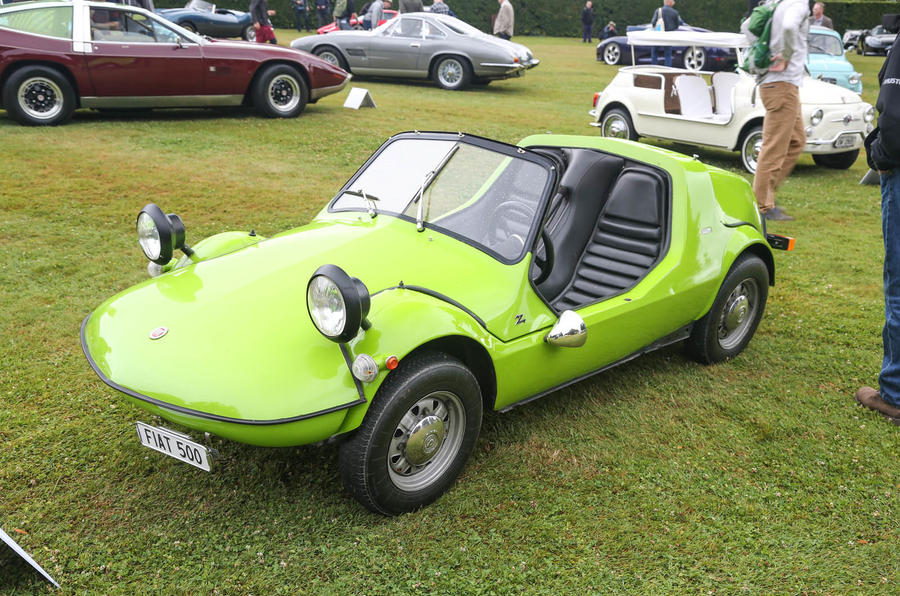 Zanzara Zagato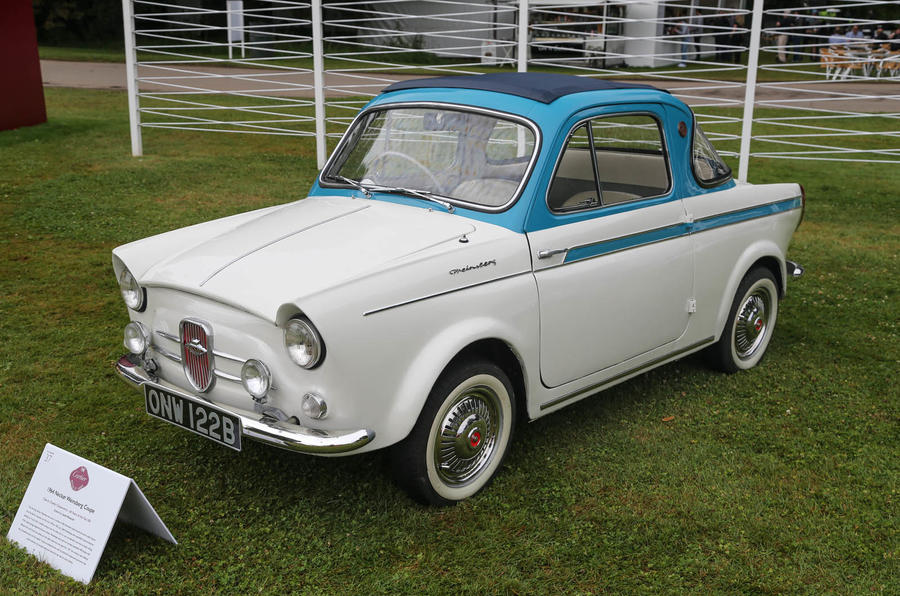 1964 Neckar Weinsberg Coupe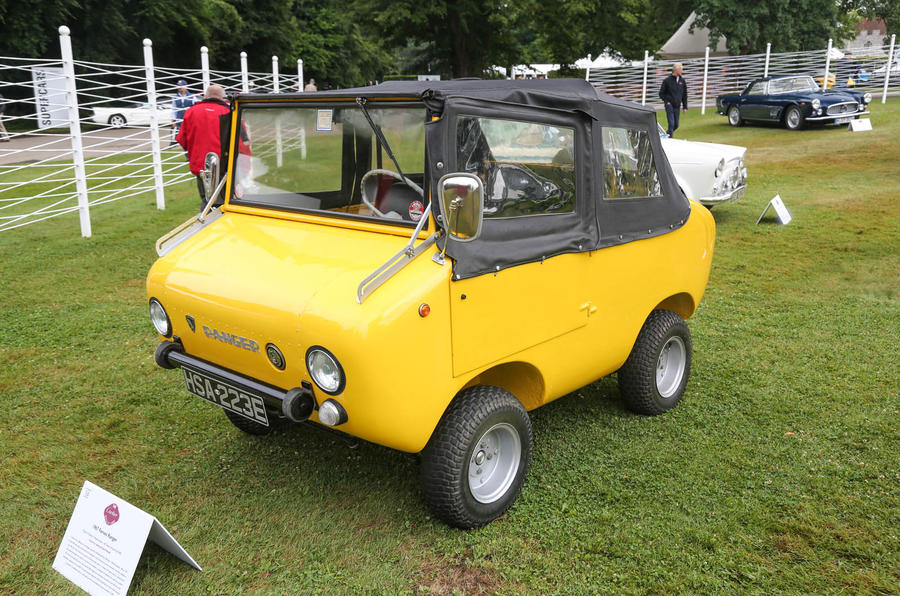 1966 Ferves Ranger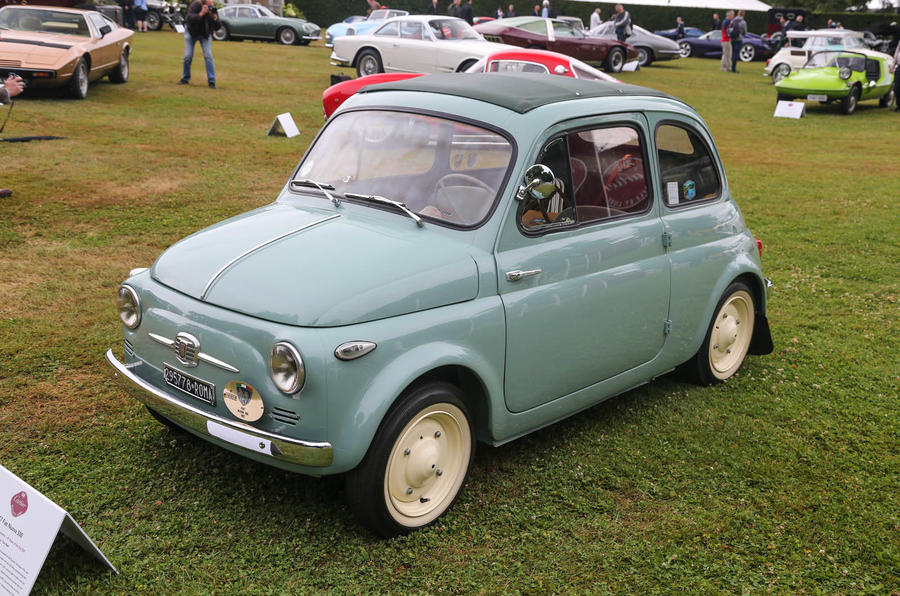 1957 Fiat Nouva 500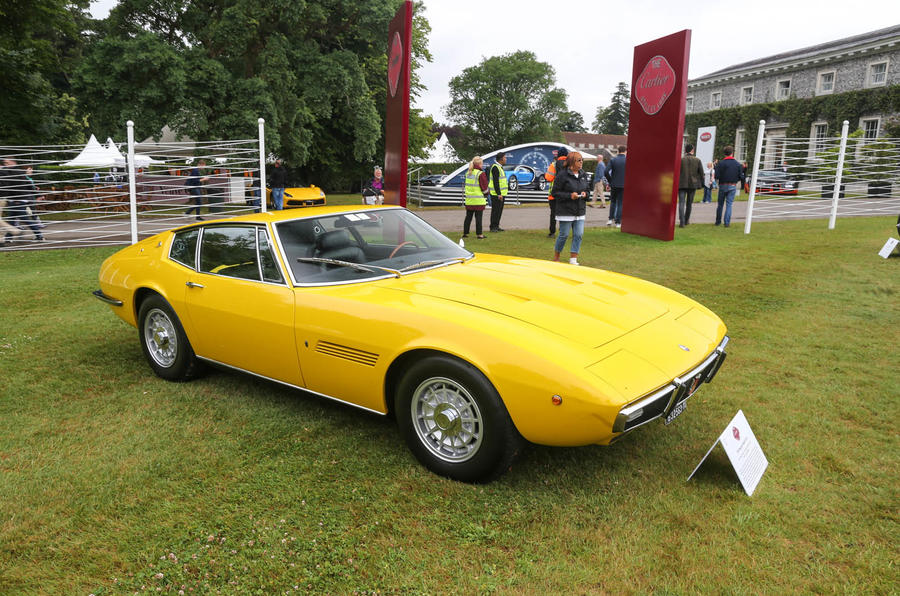 1970 Maserati Ghibli 4.9 SS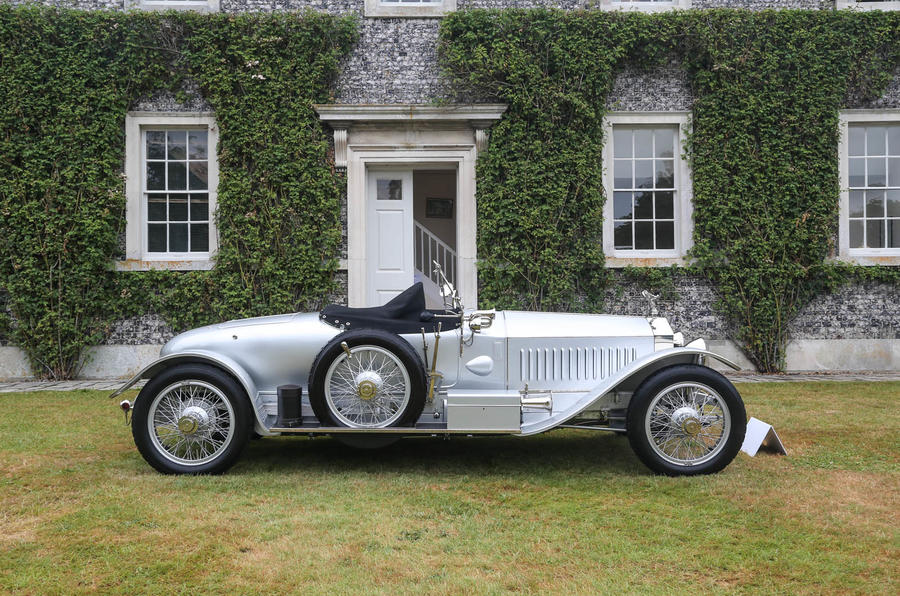 "The Silver Dawn"
Ferrari 250 GTO Rear Facia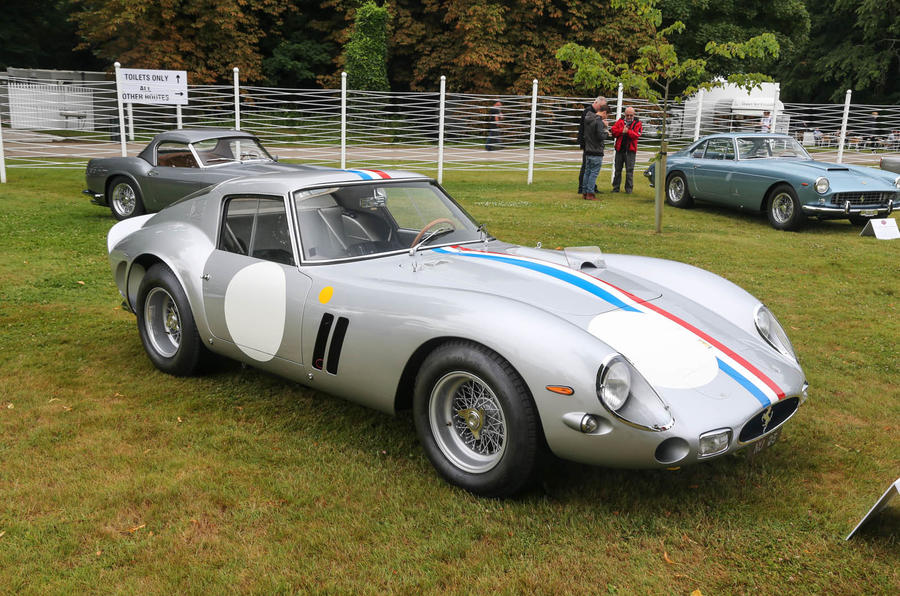 Ferrari 250 GTO Front Facia
-Moving motor show
Merupakan kegiatan yang cukup menyita perhatian dari penonton, dimana mobil-mobil terbaru, baik itu sportcar, ataupun hypercar, dijalankan di trek hill climb, sehingga para penonton dapat menyaksikan mobil-mobil tersebut dijalankan secara langsung, dan juga dapat mendengarkan suara mesinnya ketika di geber didalam trek.
Berikut merupakan foto-foto dari moving motor show: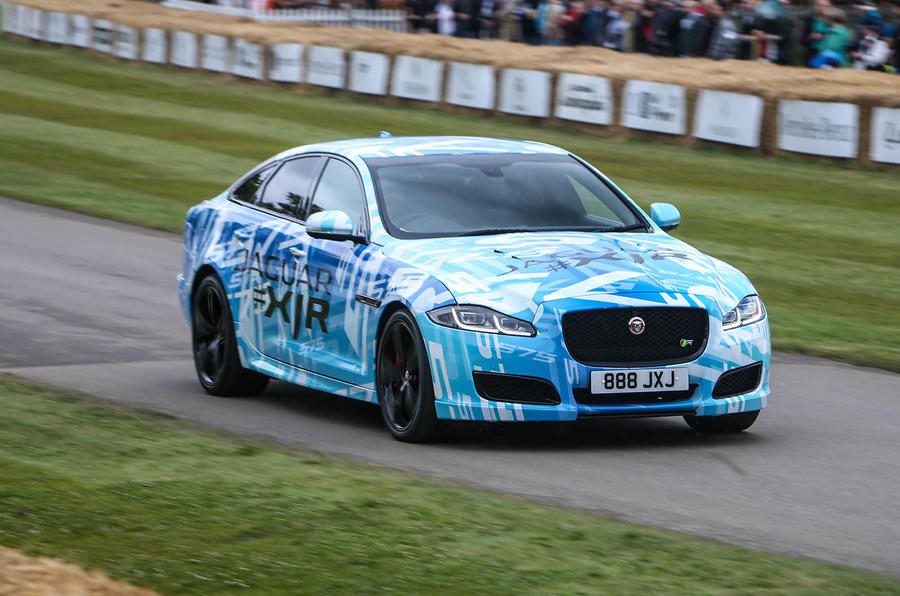 When Lux Meet Performance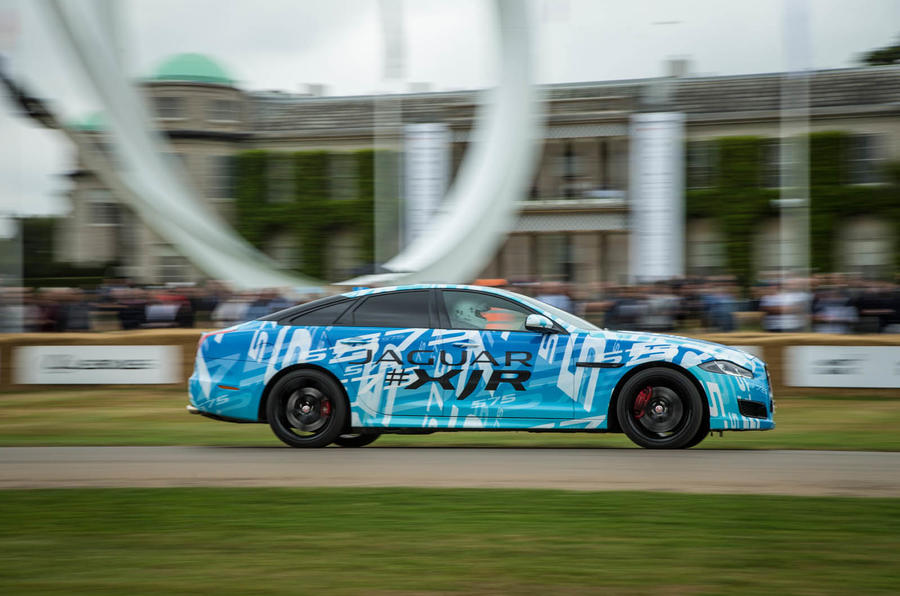 Fast Jaguar XJR
All New Jaguar XJR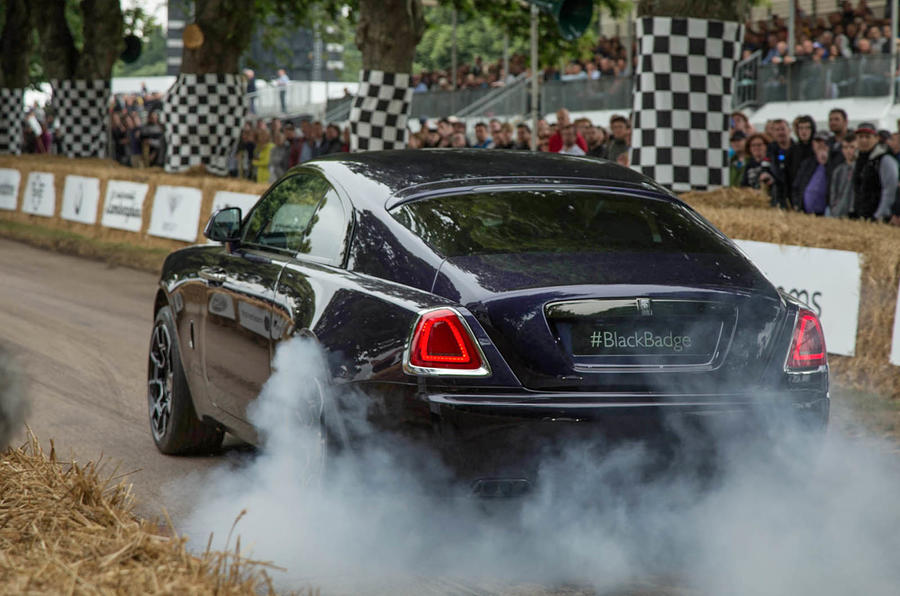 Rolls-Royce Wraith Black Badge
Bugatti Chiron: Simply stunning. And fast. Very fast. Oh so fast.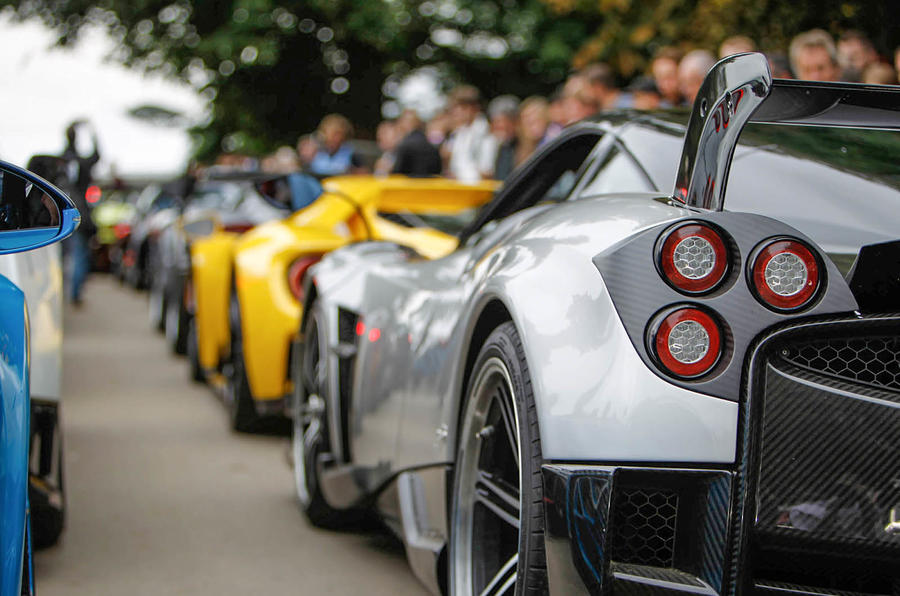 Supercars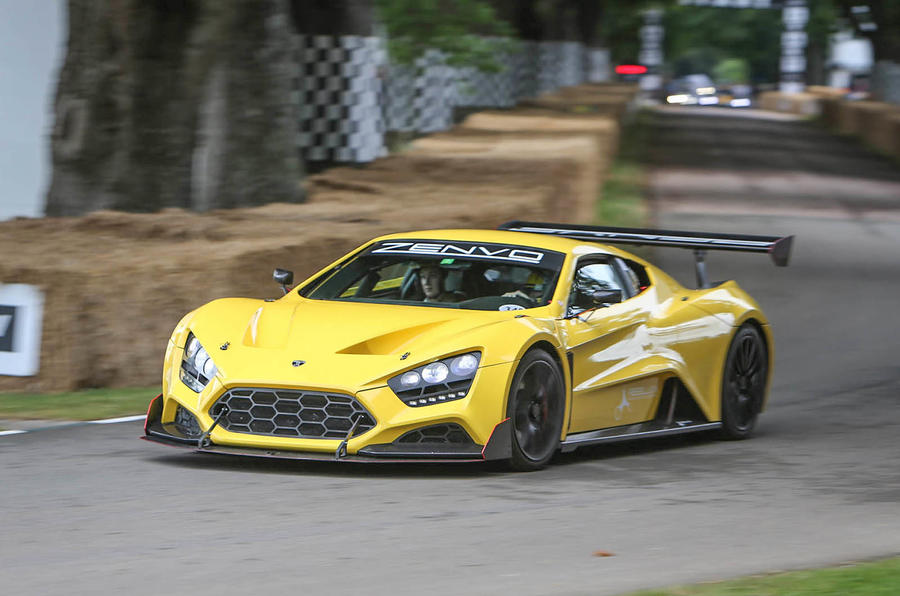 Zenvo TSR The Danish Supercar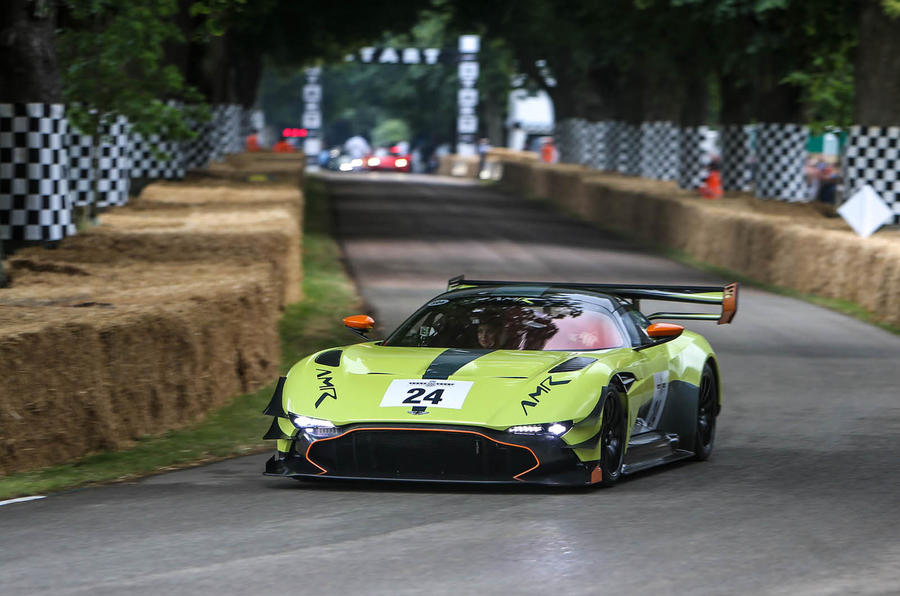 Aston Martin Vulcan AMR PRO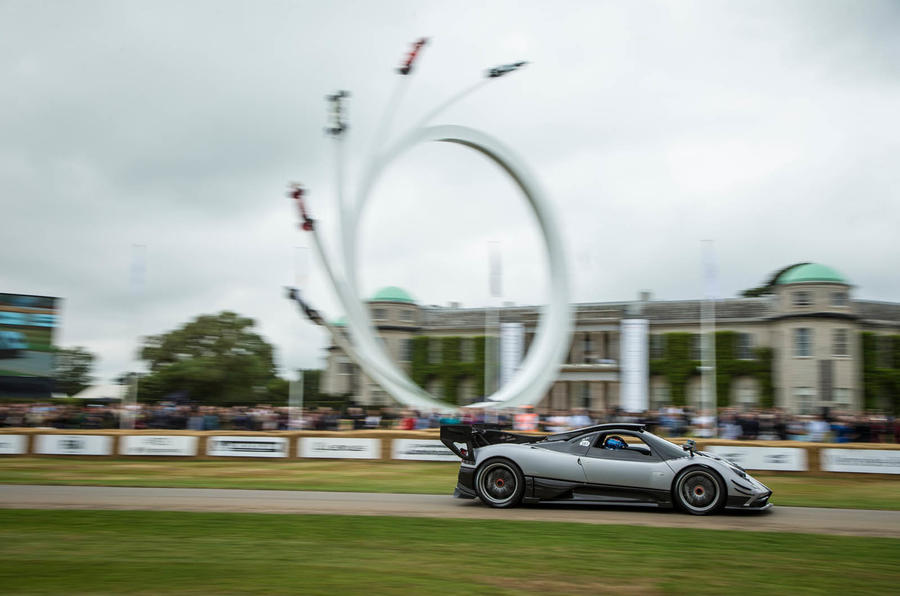 Festival of Speed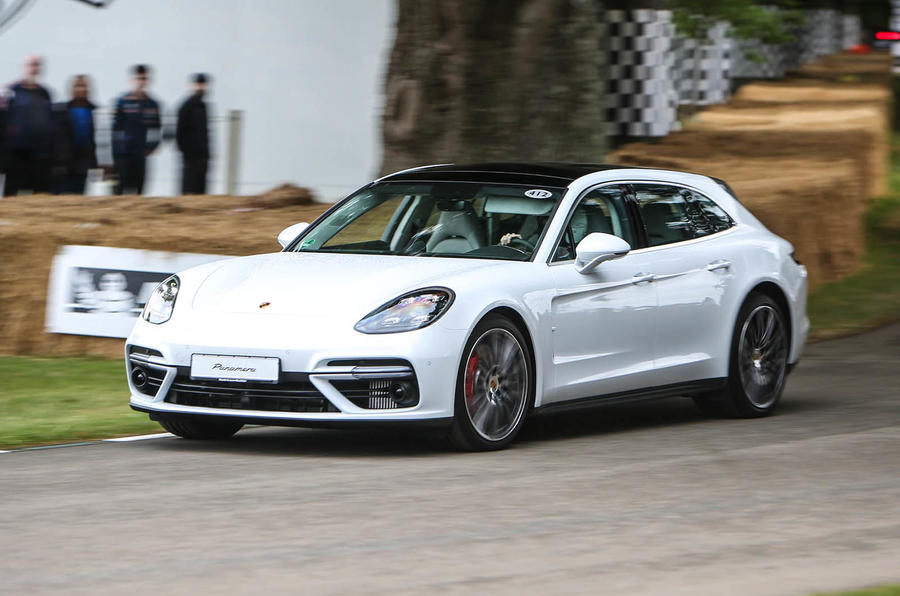 Panamera Turbo S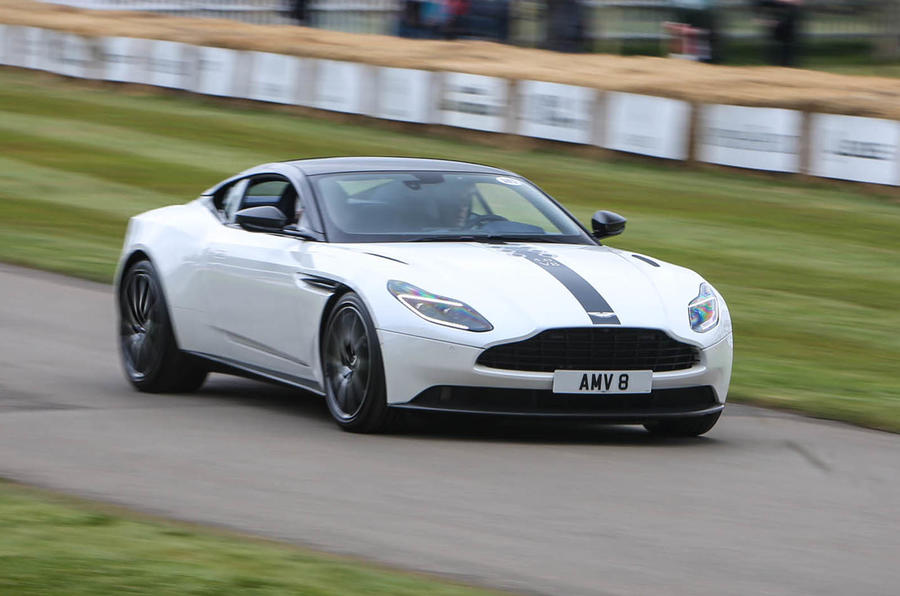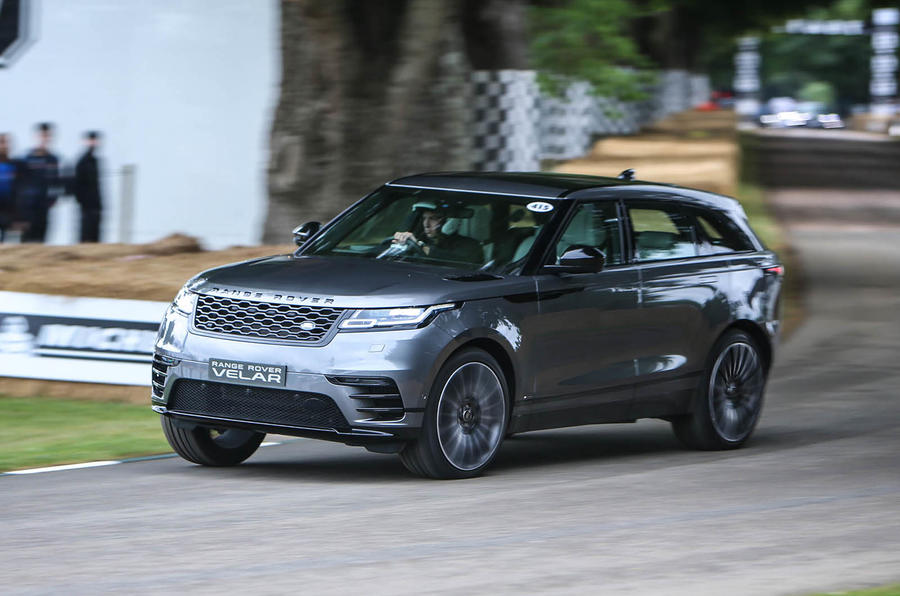 All New Range Rover Velar
AMR Edition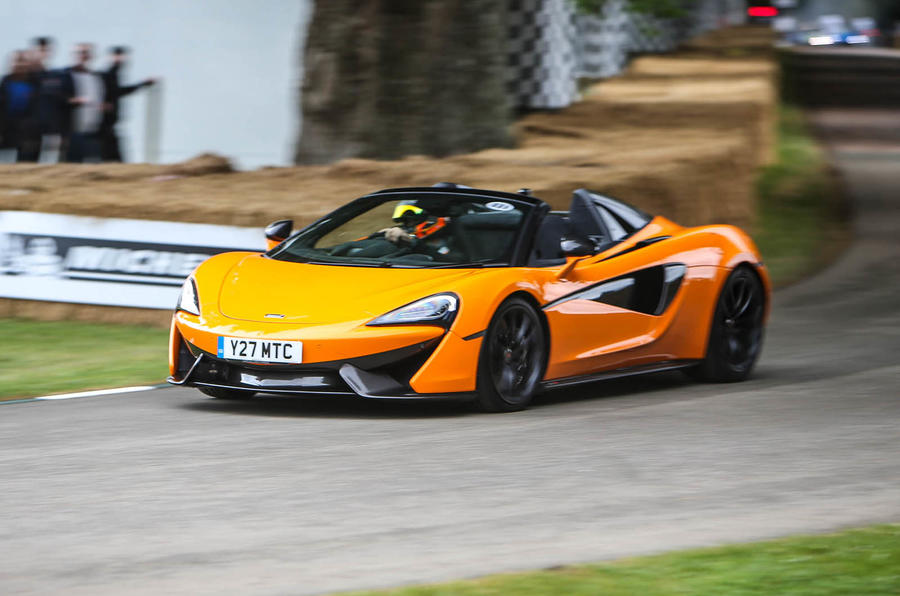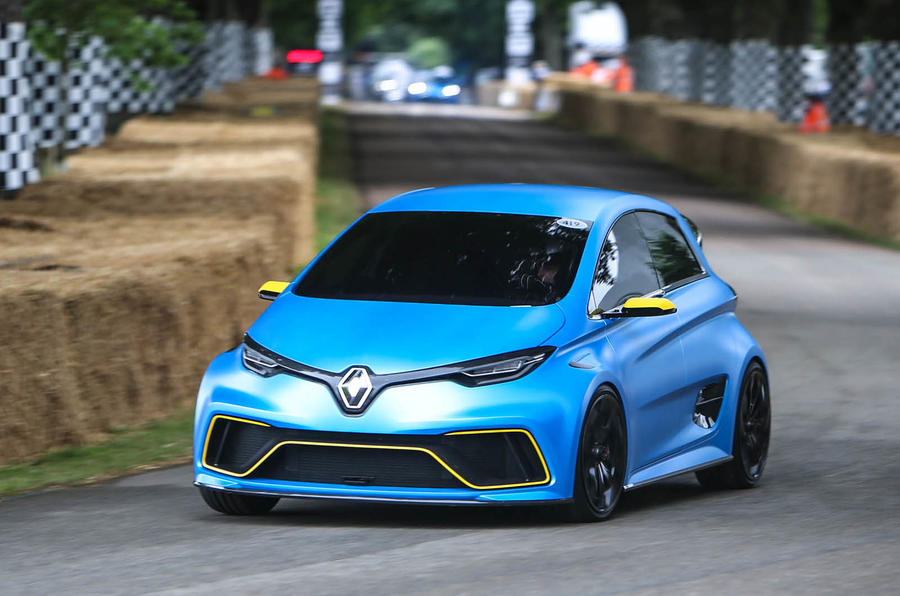 -Airshow,extreme showcase
Menampilkan aksi dari pilot tempur RAF (Royal Air Force), dan drifting yang dilakukan oleh drifter profesional, seperti pada foto dibawah ini:
MAZDA MX-5 DRIFT: Mad Mike's 1000bhp, twin-turbo rotary-engined Mazda MX-5.
Juga pada tahun ini turut serta merayakan 70 Tahun Ferrari berkiprah di dunia otomotif dunia, dimana hampir seluruh model mobil Ferrari tampil di Goodwood, seperti pada gambar dibawah ini: