AMG Project One on Michelin Tires
Melanjutkan teaser yang telah diluncurkan pada NAIAS Detroit motorshow 2017 lalu, kali ini pihak Mercedes AMG kembali memperlihatkan teaser bagaimana powertrain dari Project One yang digencar-gencarkan "The Most Fascinating Two Seater That Will Ever Hit the Road"!
Hypercar ini dibekali dengan 986bhp, mereka mengklaim menerapkan banyak teknologi dan prinsip yang dipakai dalam Formula One, sebut saja 1.6 liter Single Turbo V6 engine , yang mampu memutarkan crankshaft lebih dari 15.000 RPM, dengan dilengkapi transmisi 8 kecepatan otomatis.
Desain exhaust yang sangat eksentrik dengan katalitik konverter ganda, dan Carbon airbox yang sangat keren!
Karena terlahir sebagai hybrid-car, mobil ini dilengkapi dengan 4 elekrik motor, 2 untuk bagian depan, dan 2 untuk bagian belakang, dan tepat dibelakang front-end suspension terletak battery sebagai daya penggerak motor listrik, nampak juga terlihat Michelin Pilot Sport Cup 2 sebagai ban yang dipilih oleh pabrikan untuk hypercar ini.
Hanya dibuat 300 unit di dunia, dan memang bukan dirancang untuk memecahkan rekor kecepatan, namun lebih dititik beratkan sebagai mobil yang race-ready.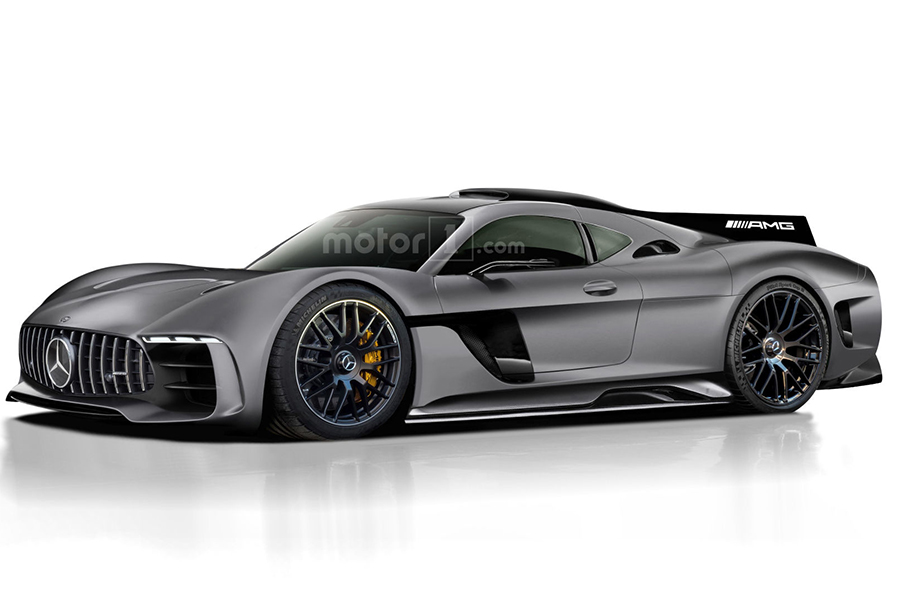 Nampaknya ini akan menjadi tonggak awal revolusi desain supercar/hypercar. di bandrol dengan harga 2 sampai 3 juta euro, atau setara dengan Rp.45.000.000.000,-, masih dibawah harga Lamborghini Veneno dan LaFerrari.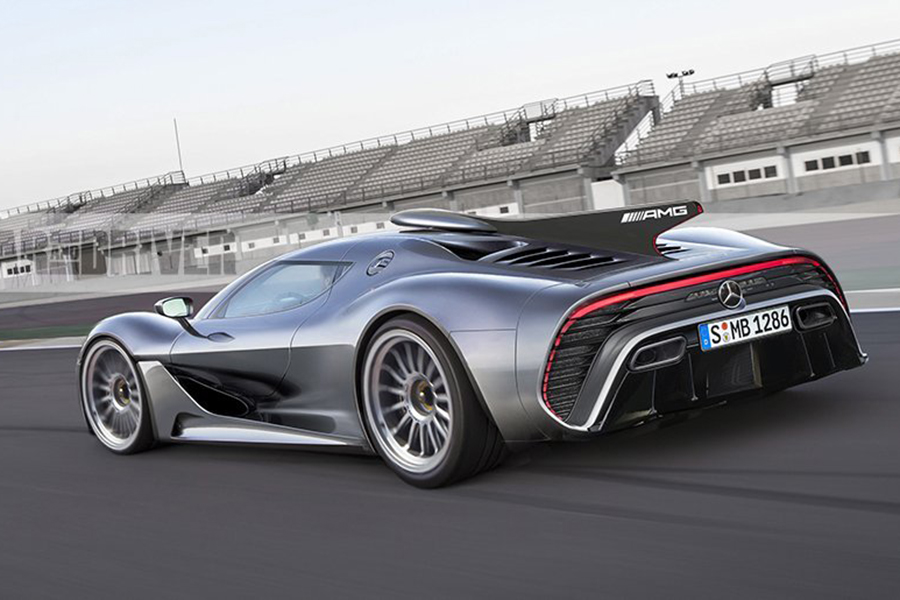 Semua masih bertanya-tanya bagaimana bentuk sesungguhnya? beberapa artist pun mencoba menggambarkan sosok Project One ini, sangat menarik untuk ditunggu peluncurannya!