BMW M8 akan diluncurkan di tahun 2018
Belum ada pernyataan resmi mengenai peluncuran BMW M8, tapi itu diprediksi untuk menandingi AMG S63 yang dibekali 600+ tenaga kuda. Lahirnya kembali seri 8 ini akan melengkapi persaingan di kelas coupe berbadan besar!
Meski belum ada pernyataan resmi namun sumber dari orang dalam BMW menyebutkan bahwa mobil ini akan dibekali dengan tenaga yang setingkat dengan S63 dengan mesin 4.4 Liter Twin Turbo V8, dan penggerak all wheel drive.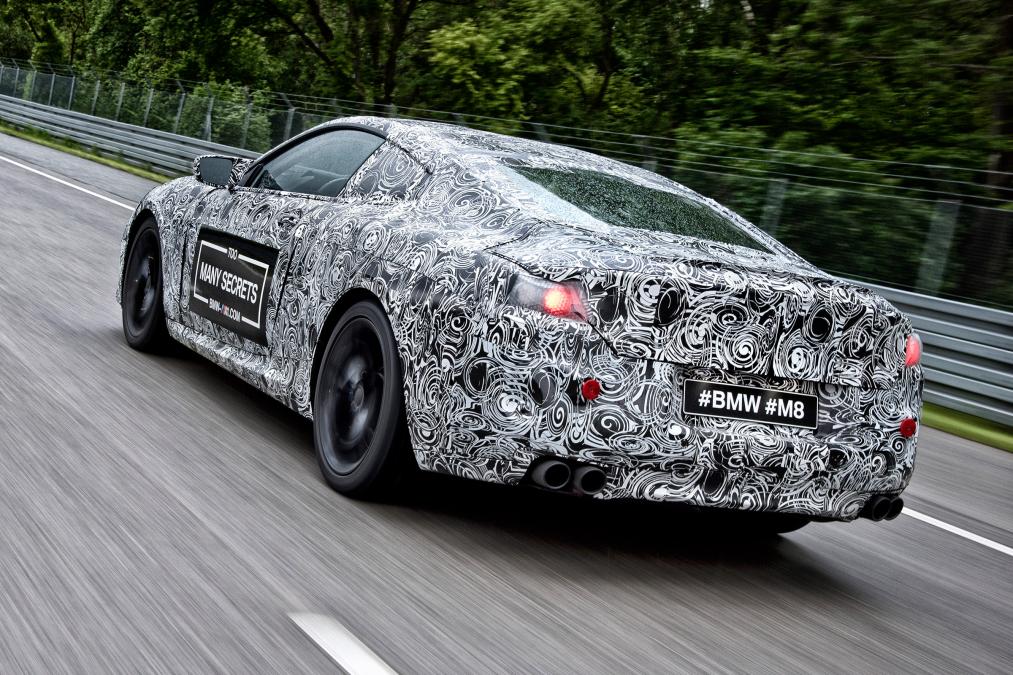 Pengembangan pembuatan BMW seri 8 ini berjalan secara beriringan ungkap Frank Van Meel selaku Presiden M Division. "The future BMW M8 will build on the genes of the 8 series and augment its DNA with added track ability and generous extra portions of dynamic sharpness, precision and agility. It all flows into a driving experience that bears the familiar BMW M Hallmarks and satisties our customers most exacting requirements."
BMW juga mengkonfirmasi bahwa M8, yang akan dijual tahun depan akan dilengkapi beefed up brakes dan sport exhaust, dan akan juga menjadi bentuk basic dari BMW Le Mans, M8GTE, belum ada gambar yang dikeluarkan tapi para petinggi berharap model ini akan menjadi debut balap di Daytona 24 jam pada Januari tahun depan.