Ferrari Festival of Speed 2017
Untuk memperingati 70 tahun Ferrari, Ferrari Jakarta mengadakan beberapa event, yang antara lain Ferrari Gentleman Photo Exhibition, Ferrari Classiche Photo & Writing Contest, dan Ferrari 70 th Anniversary The Red Gala dan event lain untuk merayakan moment yang berharga ini.
Untuk pertama kali Ferrari Jakarta mengadakan event Ferrari terbesar yang ada di Jakarta, yang diadakan di BSD City di tanggal 23 April 2017, dimana tersedia line up dari Ferrari klasik hingga saat ini, Parade para anggota Ferrari Owner Club Indonesia sepanjang 3,2 km di track temporary, dan acara ini diikuti dari beberapa daerah di Indonesia, seperti: Jakarta, Bandung, Surabaya, Malang, dan Bali.
Beberapa model spesial seperti La Ferrari, Enzo, 360 Challenge Stradale, 575 Superamerica, 599 GTO, dan klasik seperti 250 TR, Dino 246 GTS, 365GTC4, 365 GT2+2, Queen Mary, Testarossa, dan lain sebagainya!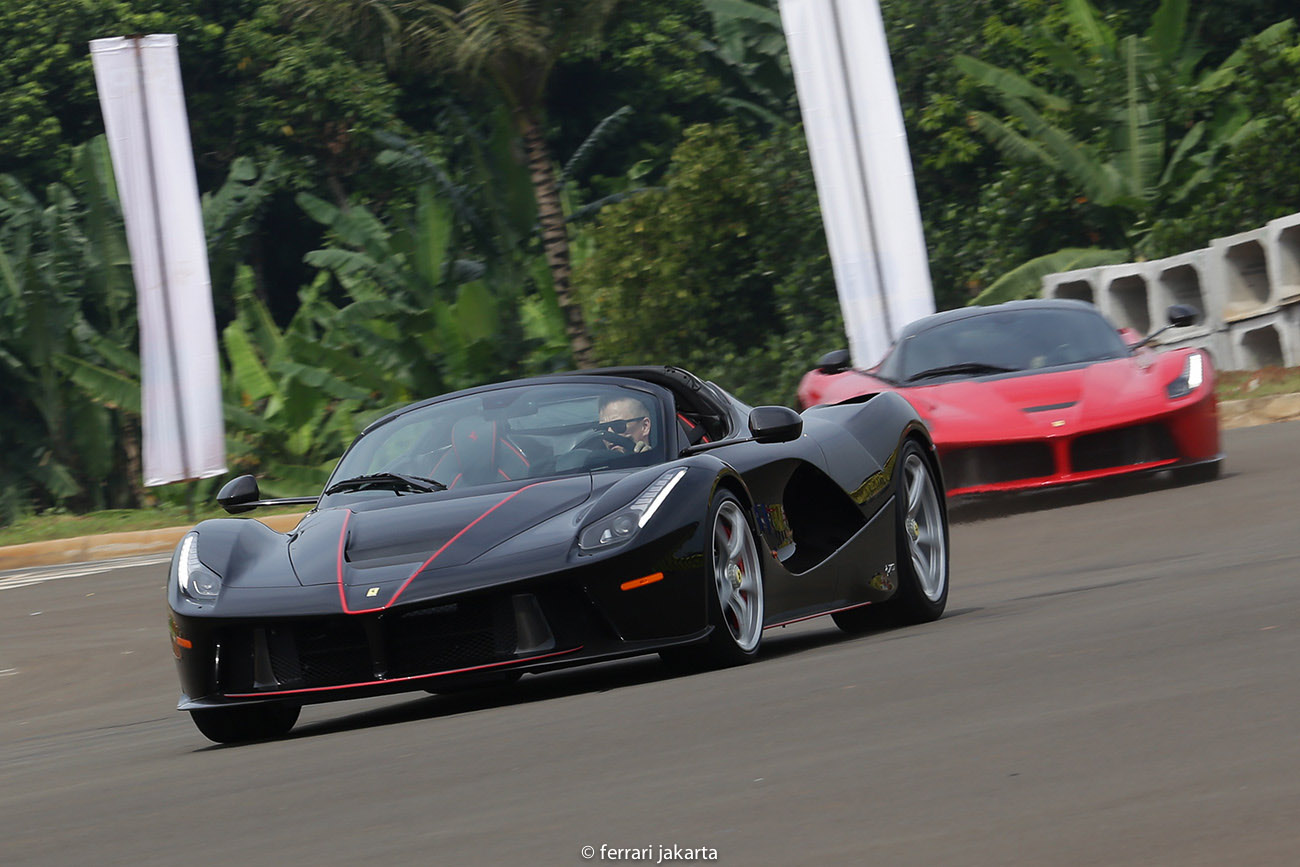 LaFerrari yang diduetkan dengan Enzo mengitari lintasan untuk membuka sesi trackday ini.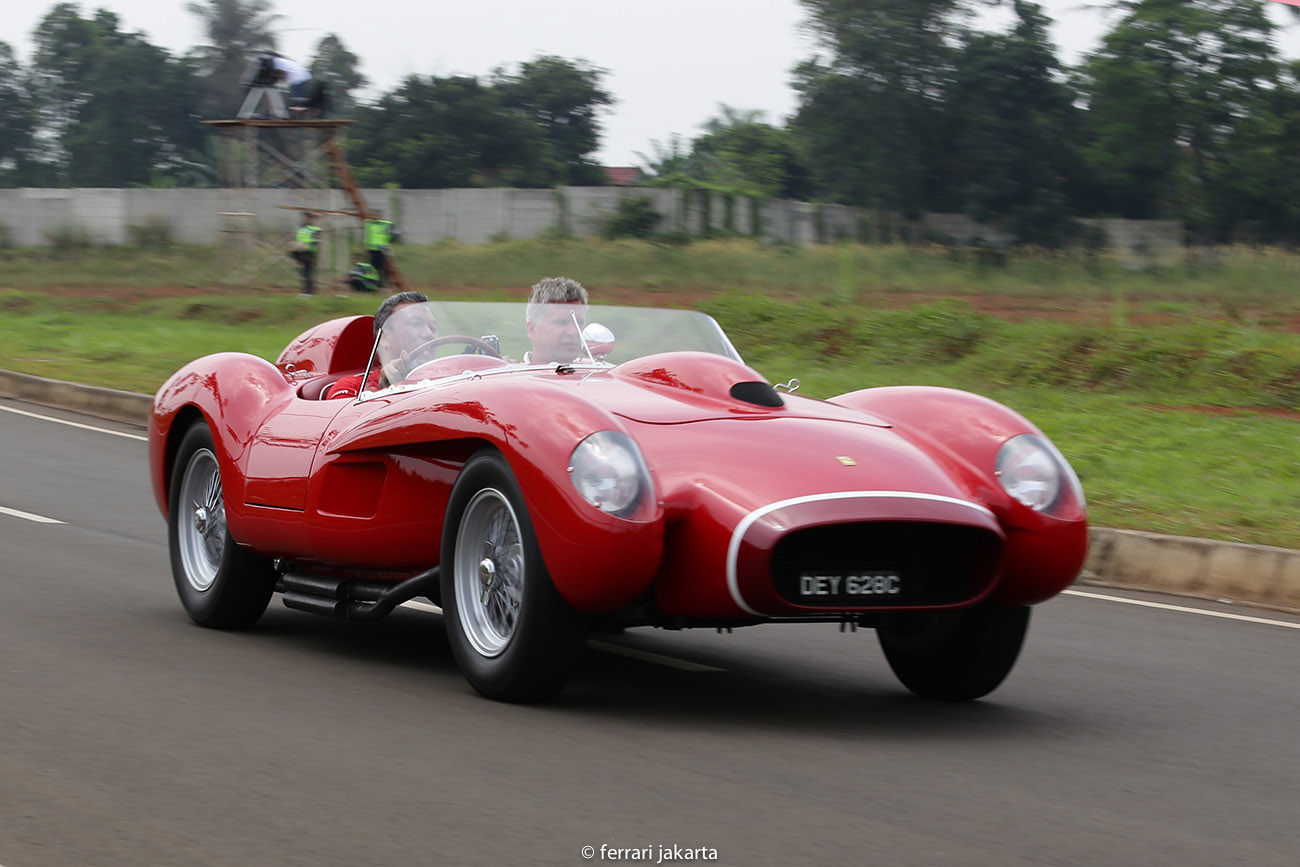 Ferrari termahal di event ini, 250TR yang menjadi incaran para kolektor, harganya berkisar diatas 200 Miliar.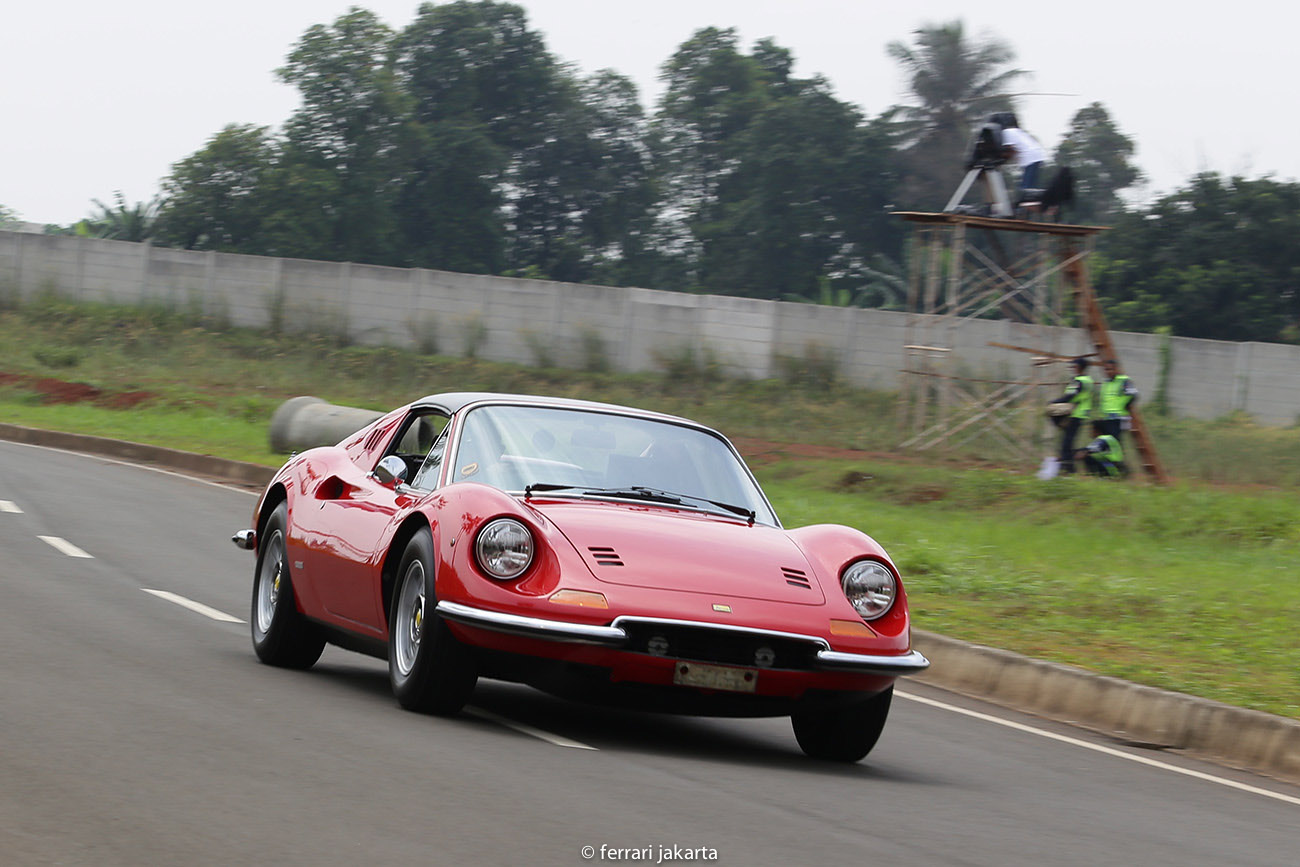 246 Dino ini juga menjadi neck breaker pada saat event!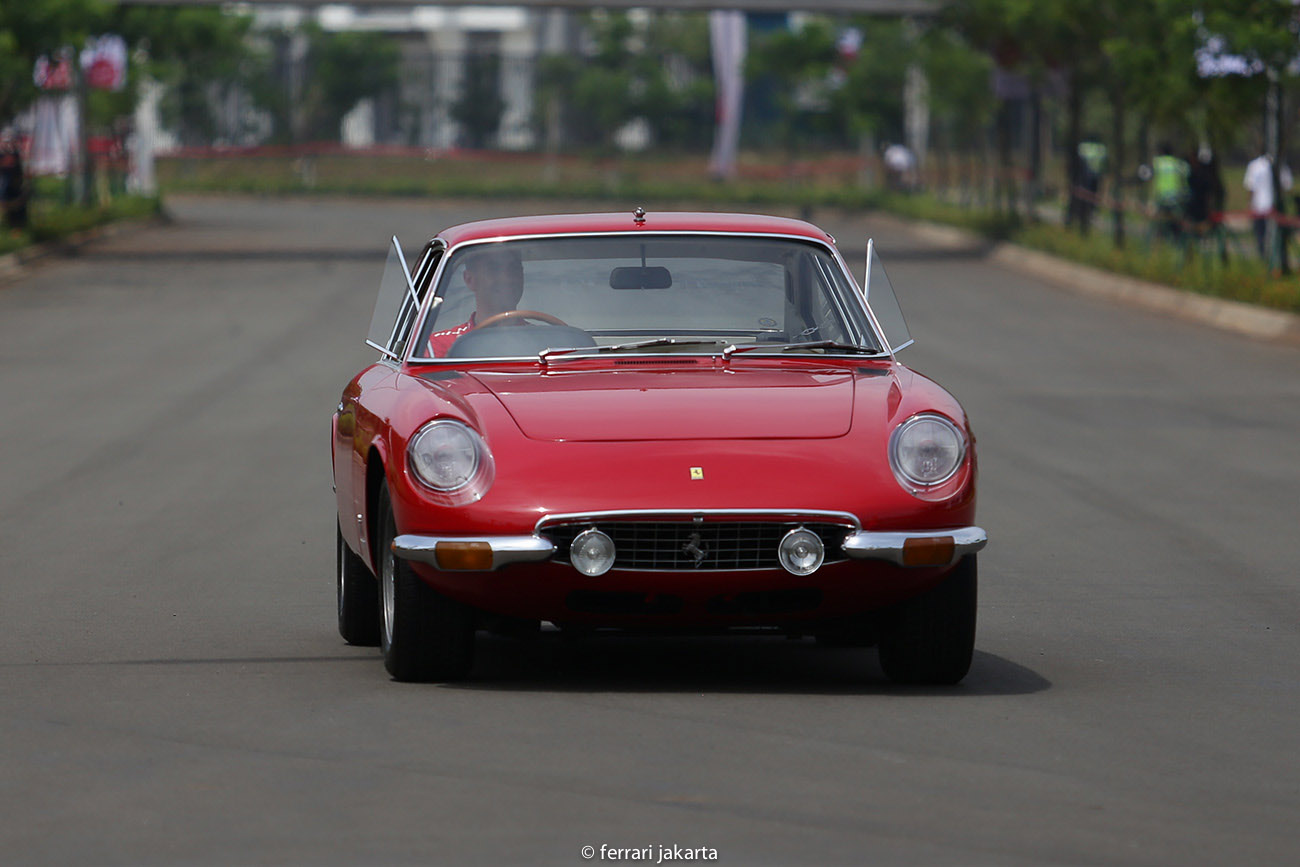 Queen Marry still looking Gorgeus!
365 GTC 4, memiliki tempat duduk belakang untuk 4 orang, lebih tepatnya 2 orang dewasa dan 2 orang anak kecil karena tempat duduk belakangnya sangat sempit.
365 GT 2+2 sesuai namanya model ini lebih manusiawi untuk tempat duduk bagian belakangnya.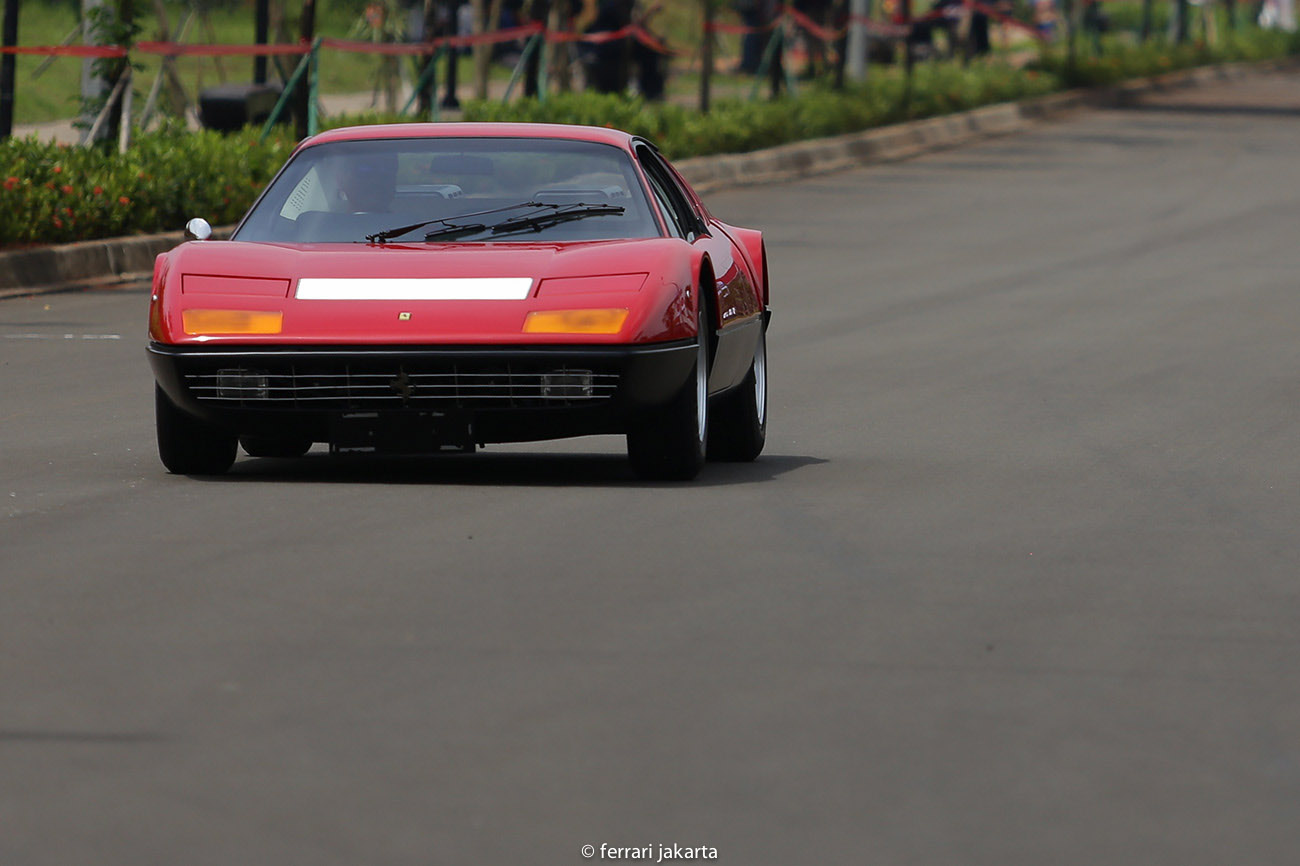 All Classic Ferrari in Pristine Condition! Setidaknya beberapa gambar disini bisa menjadi pelipur lara bagi pencinta klasik yang tidak datang pada event tersebut.
Diawali dengan konvoi dari Senayan City menuju BSD City, dan ini adalah sebuah event yang spektakuler, "We are proud to stage this spectacular and unique event to celebrate this significant milestone with our Indonesian clients and fans. Through Ferrari Festival of Speed, we hope to share the spirit, passion and the DNA of Ferrari with the Ferraristi in Indonesia." ungkat Arie Chrisopher selaku CEP Ferrari Jakarta.
Acara ini juga mendatangkan pembalap Ferrari Toni Vilander sebagai Ferrari GT Driver, Christian Colombo, dan pembalap Indonesia David Tjipto dan Renaldi Hutasoit yang memperebutkan time-lap terbaik di penghujung acara.