New Hyundai H-1 Makin Mewah Berselera Eropa
Terlepas dari kemeriahan Piala Dunia 2018 Rusia yang merupakan bagian dari program sponsorship Hyundai sejak 1999 silam, langkah yang diambil pabrikan mobil asal Korea Selatan tersebut untuk merevisi MPV bongsornya menjadi lebih mewah harus diakui adalah langkah yang tepat. Pasalnya Hyundai H-1 saat ini sudah terlanjur menjadi ikon mobil travel antar kota yang jauh dari kesan stylish.
Hyundai H-1 sendiri sudah masuk ke Indonesia sejak 2008 silam, dan telah melakukan beberapa kali facelift meski masih dalam generasi yang sama. Namun 2018 ini perubahan Hyundai H-1 terbilang masif, tak hanya eksterior yang mengubah tampangnya, namun juga komposisi interiornya. Mobil yang dikenal juga dengan nama Grand Starex ini, pada versi terbarunya sudah membawa desain berselera Eropa.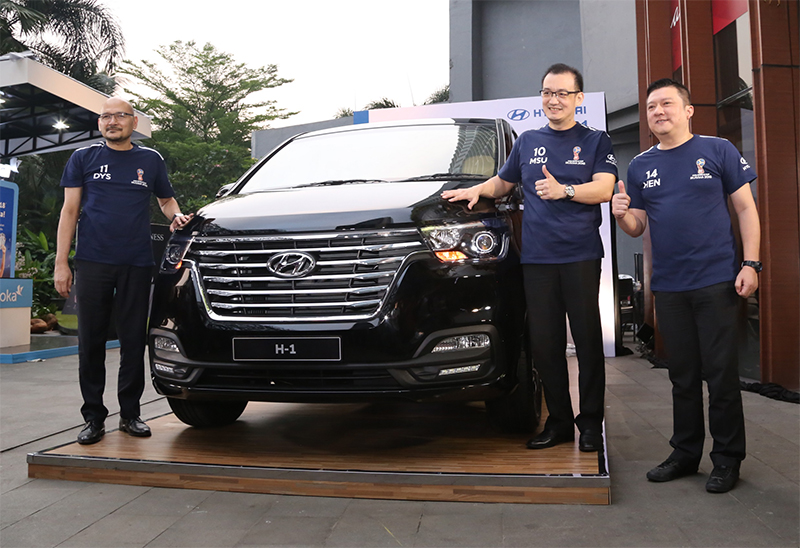 Pada fascia depan pembaharuan New Hyundai H-1 2018 didesain untuk melindungi pejalan kaki (pedestrian protection compliance) namun dengan desain yang stylish. Beberapa ubahannya adalah; chrome-coated radiator grille dengan desain horisontal, front bumper, foglamp dengan LED Daytime Running Light, projection head lamp dengan LED type, design electric outside folding mirror dengan LED side repeater, dan side list chrome.
Secara umum bentuk lampu utamanya mengecil dan dibuat menyatu dengan grille besar-nya yang berlapis krom mengilap. Sementara di buritan, selain mendapat desain lampu rem baru dengan LED, bentuk spoiler-nya juga direvisi termasuk penambahan high mount stop lamp-nya.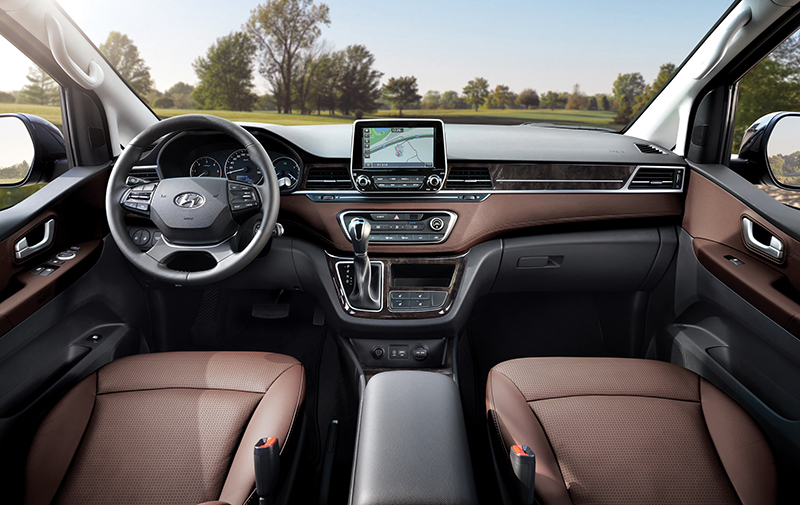 Selain itu pembaharuan sektor interior adalah; tilt and Telescopic dengan leather wrap steering wheel, auto light control, new pattern leather seat, new audio 2DIN DVD and Android and iOS ready, new cooling glove box, electric Ottoman leather seat untuk tipe Royale, serta 2nd row swivel seat untuk tipe XG dan Elegance dimana posisi bangku baris kedua dapat berputar 180 derajat.
Oh ya, soal dapur pacu, New Hyundai H-1 2018 akan tersedia dalam dua pilihan. Yaitu mesin bensin 2.4 Mpi, serta mesin Diesel 2.5 CRDi e-VGT yang dilengkapi dengan transmisi otomatis. Kedua mesin ini tak hanya didesain tahan lama, namun juga berkarakter powerful dan efisien dalam pemakaian bahan bakar.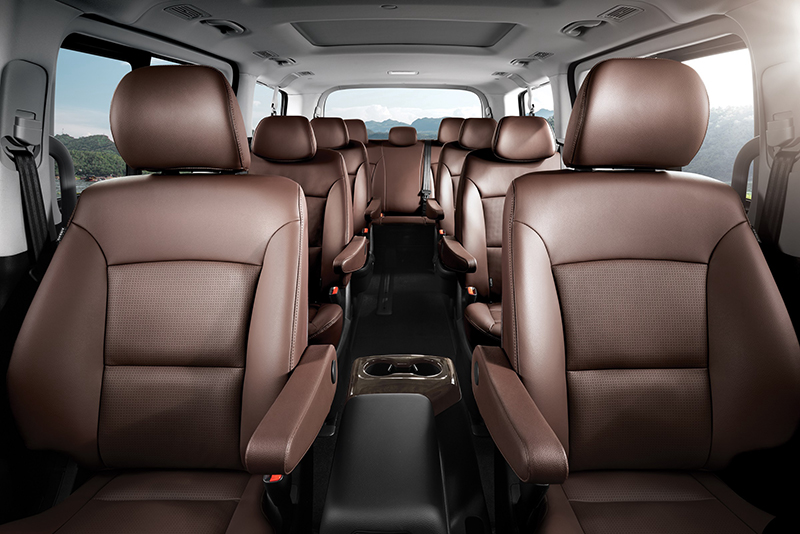 Di Tanah Air, PT Hyundai Mobil Indonesia akan menjual New Hyundai H-1 2018 dalam tiga varian. Masing-masing Elegance dengan kapasitas 11 penumpang, varian XG berkapasitas 8 penumpang, dan varian Royale kapasitas sampai 7 penumpang. Dengan empat pilihan warna bodi; Tan Brown, Silver Metallic, Timeless Black, dan Artic White. Semua varian ini akan mulai resmi dijual pada Agustus mendatang bersamaan dengan public launching di ajang GIIAS 2018.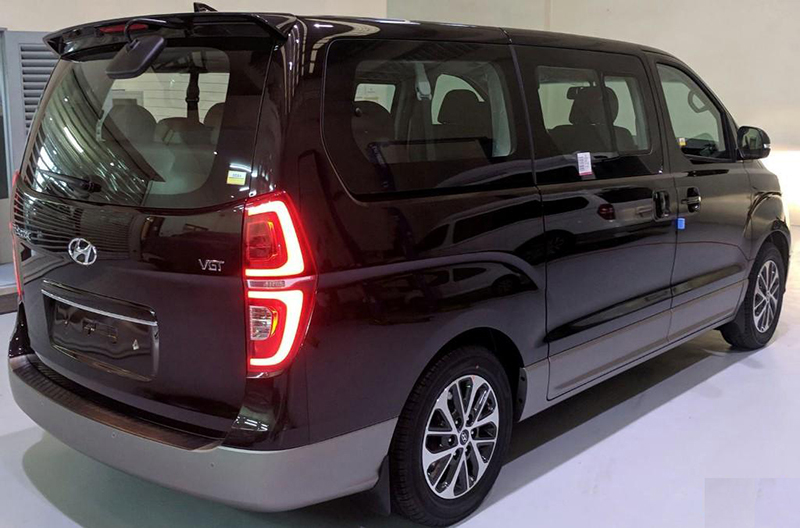 Untuk yang sudah ambil ancang-ancang menebus New Hyundai H-1 2018, meski MPV ini telah dilengkapi model velg alloy dengan ban 235/60R17 terbaru namun Anda masih bisa membuatnya lebih personal. Pemakaian velg hingga 20 inci dengan ban 255/45R20 masih dimungkinkan untuk dipasang ke Hyundai H-1. Walaupun New Hyundai H-1 2018 ini ber-PCD 6x139,7, MPV keren ini tidak bisa sharing velg dengan Pajero Sport atau Fortuner karena berbeda ukuran inset-nya. Untuk itu silakan berkonsultasi langsung dengan para wheel consultant di Permasuri untuk mendapatkan velg dan ban yang cocok untuk New Hyundai H-1 Anda.