Awas, Tesla Model 3 Akan Mengalahkan Rival-rivalnya!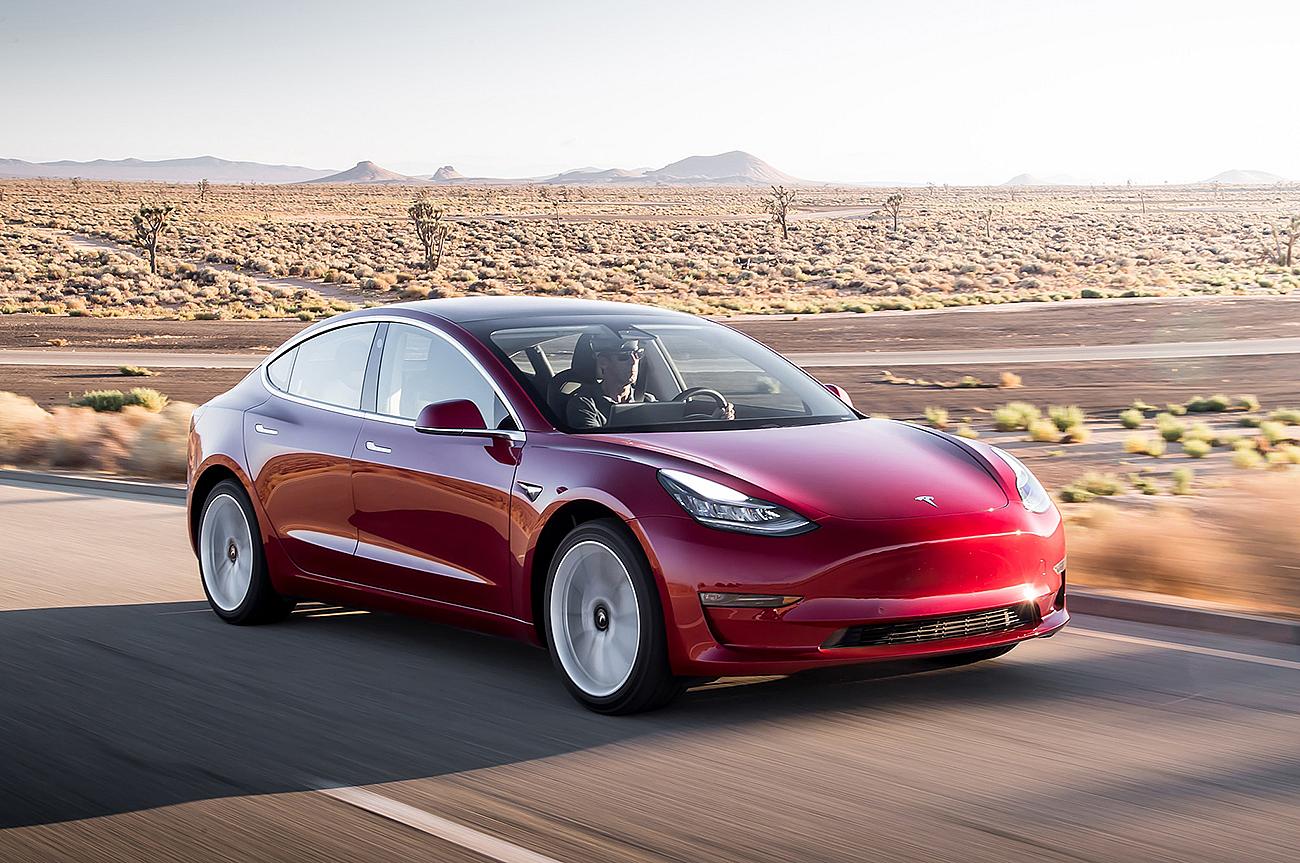 Tiga mingguan terakhir datang berita menghebohkan dari kubu Tesla, produsen mobil listrik yang ramah lingkungan. Dalam beberapa kicauan Elon Musk, CEO sekaligus pendiri Tesla Inc., menyebut beberapa detail soal mobil terbaru Tesla tersebut. Dimana dengan percaya diri ia menyebut bahwa Tesla Model 3 akan mengalahkan semua kompetitornya di sirkuit. "Will beat anything in its class on the track," sebut Elon.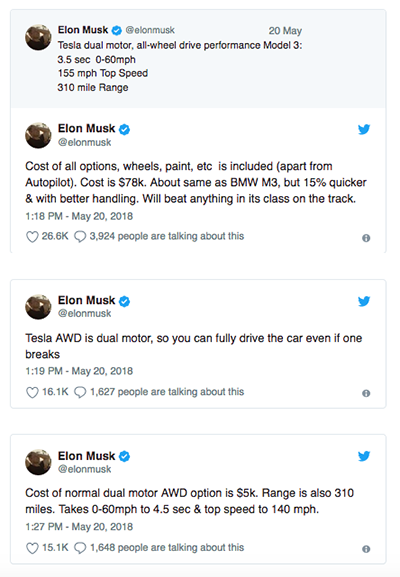 Padahal model mobil listrik yang digadang-gadang bakal menjadi volume maker karena harganya terbilang murah, masih belum jelas kapan akan mulai dikirimkan ke pemesannya. Faktanya, jalur produksi Tesla Model 3 yang sudah dimulai sejak Juli 2017 lalu sempat terhenti dan meleset jauh dari target 2.500 unit per minggu. Padahal kabarnya sudah ada sekitar 500 ribu pemesanan Tesla Model 3. Meski begitu tak menyurutkan Elon Musk mempromosikan mobil yang menjadi pertaruhan Tesla tersebut.
Dalam cuitannya Elon menyebut Tesla Model 3 dilengkapi dual motor yang bisa menempuh jarak 499 kilometer, top speed-nya 250 km/jam, akselerasi 0-100 km/jam 3,5 detik, dan dengan format penggerak all-wheel drive. Spesifikasi dan harga jualnya mirip-mirip dengan BMW M3, namun, "15% quicker and better handling," tulis Elon.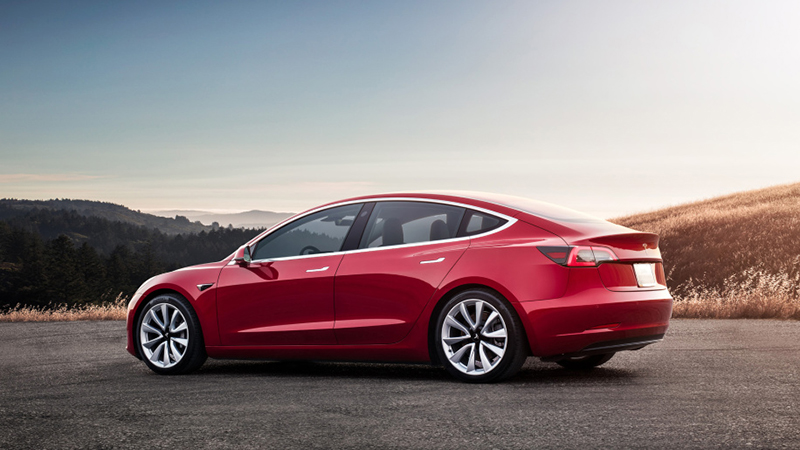 Soal dimensi bodi, Tesla Model 3 memiliki panjang 4,673m, dan lebar 1,930mm. Ukuran tersebut, jauh lebih mungil dibandingkan Tesla Model S sebagai varian flagship. Tesla Model 3 merupakan mobil berjenis sedan dengan kapasitas kursi untuk lima orang, sehingga tak salah jika dinobatkan juga sebagai mobil keluarga.
Salah satu fitur paling menarik dalam Tesla Model 3 adalah ketiadaan kunci konvensional. Guna membuka-tutup mobil, kunci digantikan dengan kartu seperti yang diterapkan pada kamar-kamar hotel. Dengan memanfaatkan ponsel pintar, pintu Tesla Model 3 dapat terbuka secara otomatis ketika penggunanya berjalan mendekati mobil. Hal tersebut dimungkinkan karenakan mobil ini memanfaatkan koneksi Bluetooth rendah energi yang bisa bersinkronisasi ketika didekati ponsel pintar yang telah lebih dahulu dikonfigurasi.
Meski statusnya mobil listrik, bukan berarti velg dan ban Tesla Model 3 berspesifikasi "luar angkasa". Faktanya mobil ini memiliki PCD terbilang umum, yaitu 5x114,3 dengan dua pilihan ukuran roda yang bisa dipilih. Yaitu velg 18x8,5 inci ET 40 dengan ban 235/45ZR18, atau velg 19x8,5 inci ET40 dengan ban 235/40ZR19. Artinya banyak velg yang bisa disematkan ke Tesla Model 3, namun sebaiknya pilih velg yang ringan dan kuat. Pilihan velg dan ban dengan spesifikasi tersebut sudah banyak tersedia di Permaisuri.